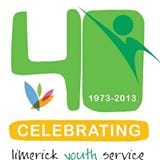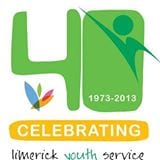 THE new Rathkeale Youth Space will be formally opened by Minister for Children and Youth Affairs, Frances Fitzgerald later this month.
This new dedicated centre will be opened on Thursday May 15 and will provide a permanent base for the Rathkeale Youth Project, which has operated out of temporary hubs up to now.
Minister Fitzgerald will be joined at the opening ceremony by Bishop Brendan Leahy and Rev Trevor Russell, as well as local civic and political representatives and the community of Rathkeale.
Speaking ahead of the launch, Sasha Noonan of Limerick Youth Service's Sasha Noonan said: "At the moment it is all hands on deck with young people, volunteers and staff busy preparing for the launch which our youth committee has called ROAR – Reclaim Our Amazing Rathkeale.
"With the stereotyping and negative media that is often associated with Rathkeale, the young people see the launch of their Youth Space as an opportunity to give a positive and more accurate image of Rathkeale."
Joe Walsh of Limerick Youth Service added: "Rathkeale Youth Space will be a hub for youth work activities and programmes as well as open evenings and volunteer training in Rathkeale and west Limerick.
"In addition to the outdoor facilities, which will be available to our young people, Rathkeale Youth Space will have three activity rooms and a dedicated Youth Café.
"We're delighted that Rathkeale will have its very own Youth Café and it promises to be a fun filled addition to the town."
The opening day celebrations run from 4pm to 7pm with a barbecue and live music