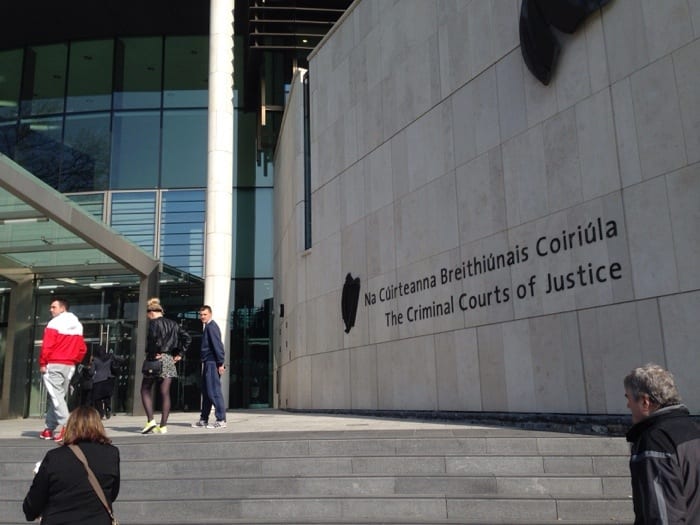 Andrew Carey
A LIMERICK man convicted of being a member of the IRA has been allowed travel to Lithuania on a family holiday while awaiting sentence by the Special Criminal Court.
Thomas McMahon (32) of Ros Fearna, Murroe pleaded guilty to being a member of an illegal organisation when he was arrested with another man in February 2013 after Gardaí seized a cache of suspected rocket launchers in Cahir, County Tipperary.
After McMahon pleaded guilty last April, sentencing was adjourned until June 27 and he was released on bail on condition he signed on at his local garda station and surrendered his passport. A €20,000 independent surety, made up his father's life savings, was also lodged in court.
Last Thursday at the Special Criminal Court, defence counsel Michael Bowman sought a variation on the bail conditions to allow his client "travel to Lithuania for one last time with his wife and young family".
Mr Bowman added that his client was well aware of the court's position on varying the of bail of a convicted man and had a very "realistic view as to the likely outcome of the case".
Objecting to the application, Detective Inspector John Dollard said that given the fact that Gardaí could not supervise the conditions of bail, McMahon was considered a flight risk and there was a fear he would not return to Ireland.
The three judge non-jury court allowed the application to vary bail and said Thomas McMahon could temporarily obtain his passport to allow him travel to Lithuania for his two week family holiday.
He was ordered to return his passport to Gardaí when he returns from holiday and to appear in court on June 27 next for sentencing.