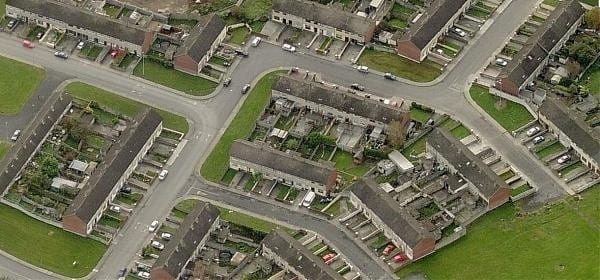 LIMERICK City Council is seeking a court order to have a 20-year-old excluded from a local housing estate over due to their ongoing concerns over alleged criminal and anti social behaviour.
The local authority is seeking to exclude David McCarthy, 20, from the Moyross estate due to concerns over ongoing anti social behaviour but a judge has adjourned the matter pending the conclusion of criminal proceedings that have been levelled against him.
It is alleged that Mr McCarthy, who lives with his mother at Cliona Park, Moyross has been involved in shootings, assaults and incidents of criminal damage over the past 15 months.
It is also alleged he has been linked to incidents of intimidation and threats.
Seeking an exclusion order at Limerick District Court last week before Judge Eugene O'Kelly, a housing official with the local authority said an investigation was launched last year after "a large number of complaints" were received in relation to the behaviour of Mr McCarthy in one of the country's largest local authority housing estates.
Judge Eugene O'Kelly was told that none of the residents, who contacted Limerick City Council, were willing to give evidence as they "feared retribution if their names leaked out".
The judge was told that more than a dozen different complaints were received since January of last year and that these were all investigated.
It is alleged that Mr McCarthy was connected to a number of incidents during which shots were fired at different houses in Moyross on dates in 2013 and 2014.
Other complaints, the housing official said, related to a stabbing incident, incidents of intimidation and criminal damage.
The court was told that a number of the complainants had claimed that Mr McCarthy and another man were "using youths to sell drugs" and that those who complained were targeted.
Mr McCarthy's solicitor Sarah Ryan said even though her client is the respondent in the case, she indicated that she wished to pursue the matter on behalf of the entire family as if the order is granted it would affect the entire family.
The court was told that in an interview with a Council official Mr McCarthy's mother Natalie Stanners claimed her son was "being accused of all sorts because of who he is."
When asked Ms Stanners said she had no intentions of seeking an excluding order against her son and that she would fight it all the way.
After being informed that criminal proceedings are before the courts in relation to one of the alleged incidents, Judge O'Kelly said it would unfair to adjudicate on the application for an exclusion order until the criminal matter is disposed of.
He adjourned the application to June 6 next.