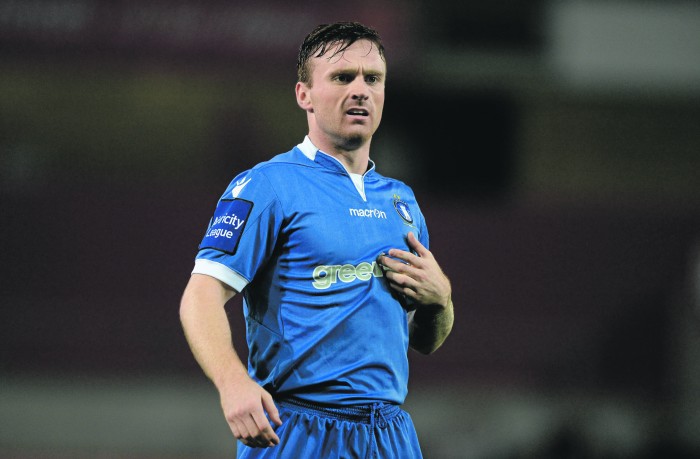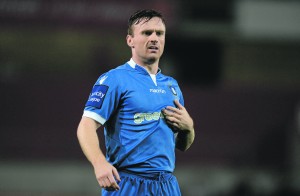 FOLLOWING his sudden departure from Limerick FC last week, Craig Curran paid tribute to manager Stuart Taylor, his team-mates and the club's supporters, describing Taylor as the best manager he has worked under.
After days of speculation over his future, it was confirmed last Thursday that the 24-year-old striker had parted company with Limerick FC and, while the circumstances of his departure were not made known, Curran leaves the Super Blues with a heavy heart.
He said: "I'd like to thank the fans. They've been absolutely fantastic for me and I'm disappointed that I've got to go but I want them to know that I appreciate everything they've done since I've been there and I wish them every success in the future.
"I also want to thank the manager. He's the best manager that I've ever played for and he's an even better guy. I want to thank the staff, they've all been fantastic, and my team-mates as well. They've been brilliant since I've been there and I want to thank them."
Curran, who attended Limerick's 2-1 defeat to Dundalk on Friday night, has pleaded with supporters to stand by Taylor during a difficult spell for the Super Blues, who are second from bottom in the SSE Airtricity League Premier Division.
The Liverpudlian striker pointed out that Limerick's first team squad is not excessive and that a spate of injuries has curtailed Taylor's options even further.
"Stuart is a top manager. At the moment things aren't going as the fans would like but they've got to understand that the squad is so thin and he needs a bit of help. He's going with youth as well and they're going to be brilliant but at the moment he needs experienced players in to help them out. If he had that he'd get them into the top four without a doubt.
"I went to the match on Friday. I thought they were fantastic in the first half and with a few more players they'd be a real force in the league. Hopefully the manager gets them in because I think it would push them right up the league."
Curran told the Limerick Post that it was "difficult" to leave Limerick FC, but he is now looking ahead to his next challenge. He said that he is open to all offers and, if the right deal came to his door, that he would not be averse to remaining in Ireland.
"It was difficult to leave. I've met some great people here, people that I have a good relationship with. The manager, players and staff have made it a lot harder to leave. Sometimes when players leave it leaves a sour taste with the manager or the staff but in my case that's not the case whatsoever. I've had a fantastic relationship with everyone there since I joined and that won't change.
"I'm a free agent now. I can speak to anyone. I really enjoyed playing in Ireland and I came over here to win things. Staying over here would definitely be an interest but I'll have to see what's about. I really enjoyed my time playing over here so hopefully a few possibilities will come my way. I'll see what comes about and if it's definitely right for me, it's something I'd be interested in doing.
"Football is what it is. You deal with things as they come and I've never looked past my next game. It's something I've had to deal with and I'll move on to try and improve my career. I've left on good terms with the manager, the staff and the lads. That's a bonus and I'll look on to my next challenge now."