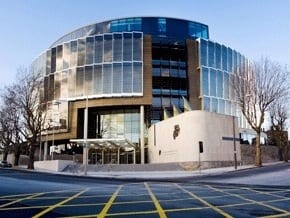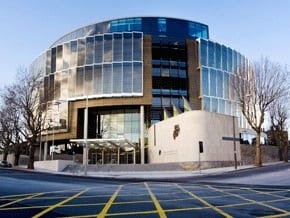 Andrew Carey
andrew@limerickpost.ie
THE TRIAL of two Limerick men charged with the murder of Roy Collins over five years ago will resume today amid legal argument over voice recognition.
Wayne Dundon, 36, of Lenihan Avenue and Nathan Killeen, 24, of Hyde Road both deny any involvement in the murder of the Limerick businessman and father of two at his Coin Castle Amusement Arcade on April 9, 2009.
Roy Collins was shot in the chest by a gunman and was found bleeding profusely by his father Steve on the floor of his Roxboro based business.
Evidence has already been given by Gareth Collins, a former criminal associate of the McCarthy Dundon gang that he was offered €20,000 to act as the getaway driver for a gunman ordered to "whack Steve Collins" after members of his family gave evidence in a State prosecution that led to the 10-year imprisonment of Wayne Dundon for threats to kill.
This week, Gareth's sister April, took the witness box the State to give her evidence.
Ms Collins, a mother of three children and former partner of Wayne Dundon's brother Ger, said that on the date in question, she was in the hospital with one of her sons who was sick.
The three judge non jury court heard that Ms Collins received a phone call on her mobile phone while in the hospital.
However, the evidence of the witness who receives 24 hour State protection, was halted as Michael Bowman, counsel for Wayne Dundon said that a legal issue arose over voice recognition.
The court will this morning deal with the admissibility of Ms Collins' evidence and any cross examination of the now mother of four.
On the conclusion of Ms Collins' evidence, the State also intend on calling convicted killer Anthony "Noddy" McCarthy to the stand.
"Noddy" McCarthy, together with Dessie Dundon (then aged 20) of Hyde Road, Limerick; David "Frogs Eyes" Stanners (then aged 31) of Pineview Gardens, Moyross; James McCarthy (then aged 24) of Delmege Park, Moyross and Christopher "Smokie" Costelloe (then aged 20) of Moylish Avenue, Ballynanty Beg were all convicted of the murder of crime boss Kieran Keane and attempted murder of Owen Treacy and are serving life imprisonment.
State prosecutor Michael O'Higgins said that McCarthy will give evidence of him allegedly hearing Wayne Dundon, on the morning Roy Collins was shot, shouting on the phone in Wheatfield Prison.
He told the court that Anthony "Noddy" McCarthy will say that when he asked Dundon who he was shouting at on the phone to, Dundon will say he told "James Dillion to go down and do Collins".
The convicted killer is also expected to say that he heard Dundon speak to his brother Dessie on the prison hallway in the wake of the murder saying that "Steve Collins thought I was joking".
The trial resumes at the Special Criminal Court in the Courts of Criminal Justice, Dublin, before Ms Justice Iseult O'Malley presiding, with Judge Margaret Heneghan and Judge Ann Ryan and