Report by Martha Ewence
New orchestra
ST MARY'S Cathedral will ring out to the sounds of Limerick's newest orchestra on Saturday June 7, 7.30pm. Limerick Sinfonia, an initiative by teachers at Limerick School of Music (LSOM), is an orchestra featuring professional musicians. It will act as a platform for established and developing performers to feature in all types of orchestral works.
The evening will feature the world premiere of 'Fanfare for Limerick' a new work written by Trevor Selby especially for this occasion.
Principal of LSM, Mr David O'Connell, commented: "This is a very positive addition to Limerick's vibrant music scene and it is fitting that Limerick Sinfonia is making its debut in the year that Limerick is designated National City of Culture".
The weekend promises to be the first of many performances by this new ensemble. The concert takes place at St Mary's Cathedral Limerick at 7.30pm on Saturday June 7.
Poetry lecture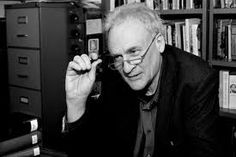 SENIOR English lecturer in Mary Immaculate College (MIC), Dr John McDonagh will host a free public lecture entitled 'Cries of a Caveman: The Poetry of Paul Durcan'.
Limerick Writers' Centre, in association with The Department of English Language and Literature, presents the third in a series of public talks on Great Irish Writers.
On Thursday June 12 at 8pm in King John's Castle (café entrance), Dr McDonagh will continue the series with a talk on Durcan's work with specific reference to his own coming monagraph on Durcan's poetry.
Platform for creatives
PLATFORM 74, the brain child of Tarmo Tulit and Michelle Costello, is a space that encourages artists from the media field to network, brainstorm and work as a collective to showcase their work.
The platform is a creative-content space which comprises of an in house team of creatives of all kinds including videographers, writers, directors and graphic designers.
"Many artists rarely receive any funding through grants for art projects and we aim to use Platform 74 to help such projects become feasible," expains Tarmo Tulit.