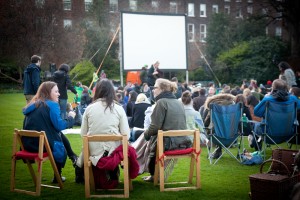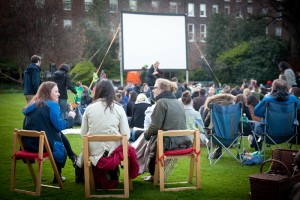 by Martha Ewence
THIS sunny Friday June 20, cultural events group Happenings are bringing open-air entertainment to People's Park, Limerick with a classic screening of the well-loved Marx Brothers' film 'Duck Soup'.
Happenings pride themselves on creating instant cultural experiences using cinema, music and food in the open air in the beautiful parks and green spaces of Limerick with the support of Limerick City of Culture and Elemental Arts & Culture Festival Limerick.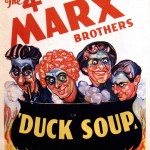 With the sun out and the Leaving Cert over for most, Friday's screening looks set to be a popular event. Gates open at 7.30pm for the audience to soak in the last of the sun's rays and enjoy cool drinks & delicious grub from local market stalls. There'll be music performances & games before the film. According to Happenings, one can expect everything from classical quartet to rock, street entertainers and face painting. Try your hand at juggling and puppet-making.
Peter O'Brien, founder of Happenings, explains the idea behind the event: "Happenings' Instant Open-Air Cinema and Music Fest is a chance to enjoy great cultural events in Limerick's beautiful open spaces when the weather is good. It's a fun alternative to the local beer garden or the queues of traffic on the way to the beach."
This is not the first time Happenings will be bringing their maverick capers to Limerick City; in March Happenings launched their Limerick events with Paddy's Day Unlocked, the alcohol-free party that took place in the Milk Market. Over 5000 people took part in the highly enjoyable and innovative event.
The screening will start at  7.30pm, admission is free and for more information go to www.happenings.ie.