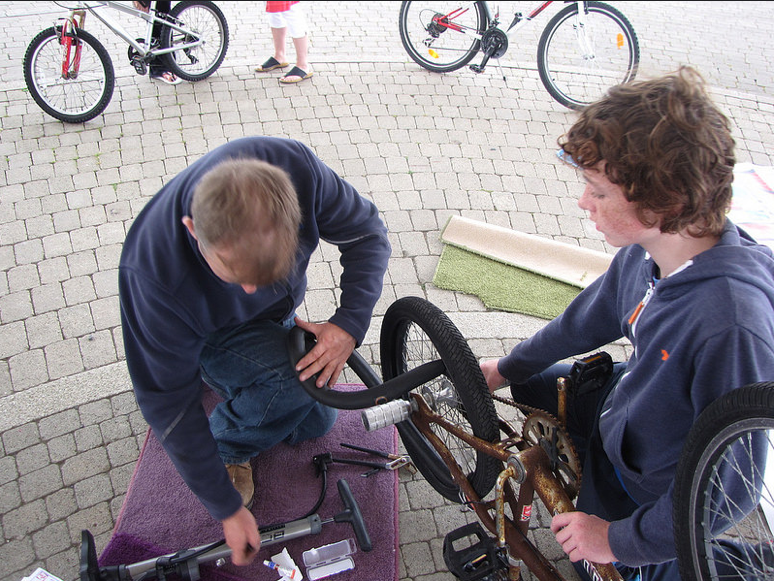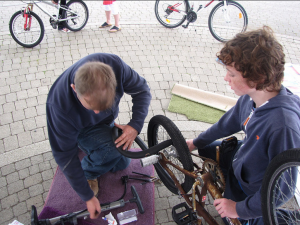 MORE than 100 bicycles have been restored to good condition as part of a joint initiative between Green Schools Travel and Limerick Smarter Travel for National Bike Week.
The Limerick Smarter Travel (LST) Schools Project involves professional bicycle mechanics teaching basic repairs to people and was launched in response to a survey of schools which found that children were not cycling because their bikes were broken.
Around 60 children took part in a bike repair workshop last week in St Brigid's National School in association with Evolution Cycles and Siopa Rothar Teo, with more than 100 people attending a similar event in Castletroy Park in association with RAW Cycles. The professional mechanics showed people basic repairs such as fixing punctures, tightening bolts and lubricating wheels.
Ellen O'Sullivan from Green Schools Travel and Limerick Smarter Travel said that the mechanics were very helpful and hailed the success of the workshops.
"The mechanics were wonderful. They gave their time for free and they were very helpful. They just got stuck into it. It's a terrific initiative. It was piloted last year in Castletroy and Southhill and it was such a success that we had another one in Southhill last September.
"These are fantastic events for the community and they teach children about bicycle safety. It's very important to make sure that the children are safe."
The next workshop will take place at the Southhill Men's Shed on this Friday June 20 between 4pm and 6pm. That will be quickly followed by the Limerick City Bicycle Parade on Sunday June 22, with registration at Howley's Quay at 2pm.