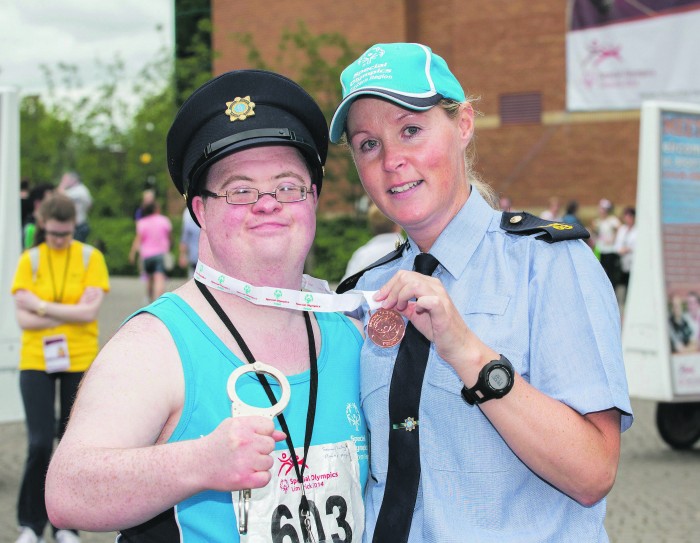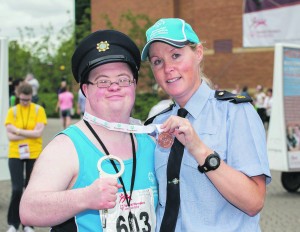 UNIVERSITY of Limerick was a campus brought to life last weekend as the Special Olympics Ireland Games 2014 were played out by 1,500 courageous athletes from all corners of the country.
The event passed off extremely smoothly thanks to the Herculean efforts of more than 3,000 volunteers who selflessly gave their time to making sure that everyone present had a truly special few days in Limerick.
Everywhere you went in UL over the weekend, there was something happening. Uniformed athletes trained diligently and their excitement at being involved was plain for all to see.
There was no escaping the purple shirts of the huge number of volunteers, none of whom were idle for long as they enthusiastically went about their duties. Families offered words of encouragement to the athletes and almost every vantage point was taken around the running track and pitches.
Johnny Birrane from Ballina in County Mayo travelled with family to cheer on his son Fergal, who was competing in basketball, and he was awestruck by the atmosphere at UL during the Games.
"It's an unbelievable experience. This is our third time going to the national games. We were in Belfast eight years ago and we were in Limerick four years ago. We're back here again and it's just a fantastic experience, not alone for Fergal but for all the family.
"It's an incredible venue. Everything is basically in the one area except for the specialised events like equestrian. Everyone is in the one area and the facilities are great for the athletes and the families. The weather makes it as well; it's a big help."
It wasn't just the athletes and families who travelled far to make the Games a success. Volunteers such as Hugh O'Brien, who made the trip from Dublin for the event, came from all over Ireland to play their part. Hugh said that, while it was a non-stop weekend for the volunteers, he was very happy to be involved.
"It's busy but it's been a great few days. There's loads of people having loads of fun and everyone's in great form. It's just go, go, go for everybody, the athletes and the volunteers heading out on the field. It's really busy but great fun.
"You do feel good about it and you get such a thrill out of the athletes performing so well and being so happy. Everybody is so happy and in such good form. It's infectious."