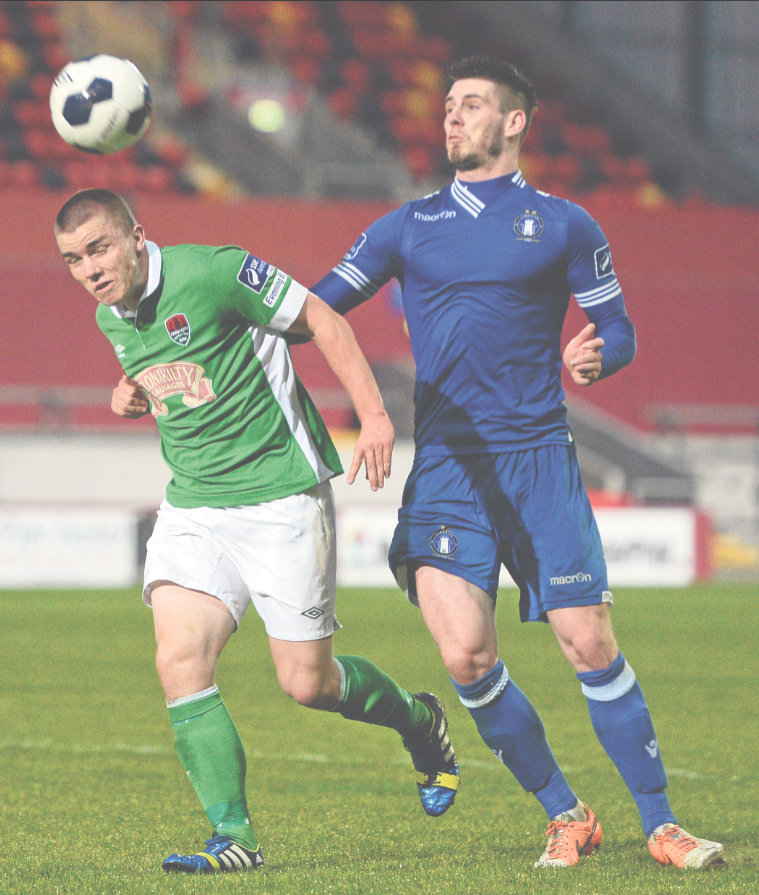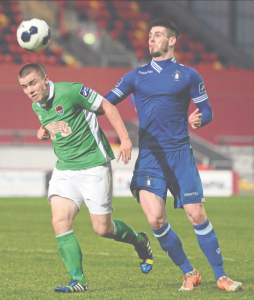 FOLLOWING the SSE Airtricity League mid-season break, Limerick FC return to action this Friday 27 with a Munster derby against Cork City at Turner's Cross (kick-off 7:45pm).
The Super Blues will hope to get revenge on the Leesiders, who have won both meetings between the clubs in 2014. Cork hammered Limerick 4-0 in the EA Sports Cup in March and won 2-1 at Thomond Park in the league in May.
Limerick manager Stuart Taylor is hoping to use those defeats as a motivation for his side against a team with genuine aspirations of winning the league.
He said: "Of course there is [pressure on Cork]. We're expecting a full house down there and we're expecting there to be a good backing behind them. We'll use that to our advantage. We'll take the atmosphere out of the game and we'll soak it up and make sure we're the dominant team in terms of possession on the ball.
"We were looking back on the analysis of the last game and they scored two goals from our two mistakes. There were spells in the first half where we had better possession and it was just a case of being more clinical and ruthless in the final third.
"We did that in the second half. We'll take confidence out of that and apart from our mistakes I don't think Cork caused anything untoward us. Again it was down to being ruthless at both sides of the pitch."
Prior to the mid-season break, Limerick won three league games in a row to lift them into the top half of the table. However, the teams below them are tightly bunched and Taylor realises that a couple of bad results could pull his side back into dangerous territory. Limerick hit a poor run of form at a similar stage last year and the Scot is keen to ensure that lightning doesn't strike twice.
"We're just two points off Sligo but the next five or six games are huge. We need to pull away a bit more from the teams that are behind us to give us that gap.
"Our targets are always to improve and progress in the second half of the season like we did last year. We spoke about the second round of games as being the most important thing. We started off relatively well and we need to continue what we're doing.
"I'm happy with where we are now but I don't want it to be a case of being comfortable because you can never be that way. The games coming up for us are really interesting games and they could take us to a very good position in the league. There's a couple of those games where we need to prove points. Bohs put us out of the cup and you can't overlook teams like Athlone because they're fighting for their lives.
"There are massive games coming up, really big games. If anyone says we've got nothing to play for now, it's nonsense. We've got a lot to prove."