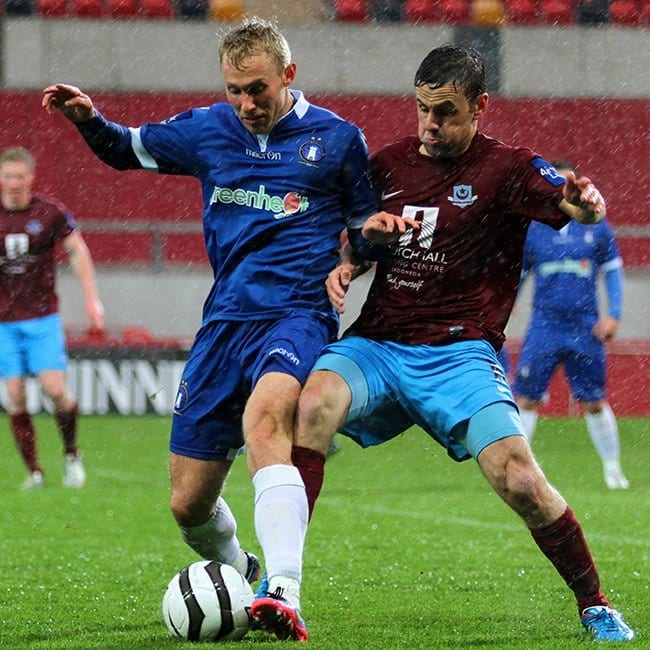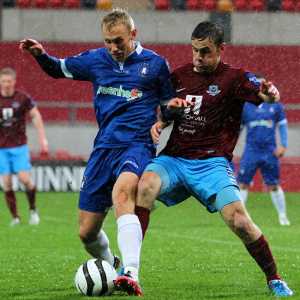 LIMERICK FC has announced this Tuesday morning that Danny Galbraith has left the club upon the expiry of his contract, having signed for the Super Blues in February 2013.
The Scottish forward has returned to his native country, where he has had interest from a number of clubs, and he was unable to agree terms with Limerick FC to extend his contract beyond its June 30 expiry date.
A statement from Limerick FC read: "Danny has made the decision to return to Scotland where he has had interest from a number of SPL clubs. His contract was up on June 30 with the option to extend, but Danny and the club haven't come to agreement on terms, so we've shaken hands and we go our separate ways. We wish Danny all the best for the future and thank him for his contribution to Limerick FC while here."
Manager Stuart Taylor stated that the club engaged in discussions with the player, adding that Galbraith was "a role model" for the considerable number of young players at Limerick.
Taylor said of his fellow Scot: "He's a top professional. He was a great example for the younger lads in terms of the way he looked after himself. He's taught a lot of players at the club on how to look after themselves and how to go about their work in a professional manner.
"That's part of the reasons why you bring players to a football club, to do a job on the pitch, which he did, but also how to live your life as a professional. He was first on the training field and last off it.
"I personally thank him for his contributions over the year and a half. He was fully committed to the club and we wish him well."
Two of Galbraith's former team-mates, Stephen Folan and Samuel Oji, took to Twitter to pay their tributes to the one-time Manchester United youth team player, who was a popular figure at Limerick FC.
Folan tweeted: "Thing with football teams people come and go but there's only very few that ul stay in touch with, @DannyGalbraith7 is one too much love", with Oji saying: "Sad 2c a gd player walk through the doors for the last time but more importantly a good friend Bon Voyage @DannyGalbraith7″