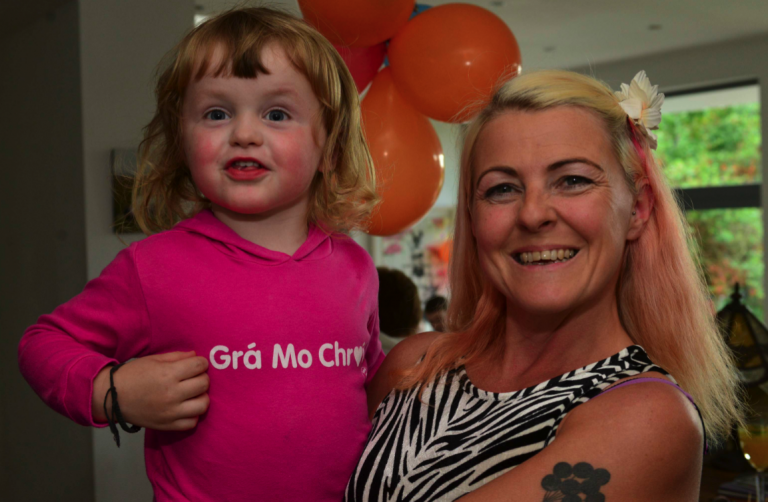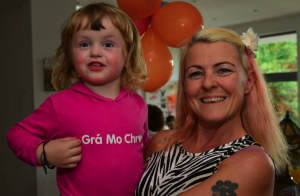 A BABY clothing company with a difference launched on Friday June 27 at Maydale on the Ballinacurra Road.
The family-owned BabyDeasa offers clothes for babies and toddlers bearing fun slogans in the Irish language and will bring our native tongue to cradles, creches and playgrounds in Ireland and even overseas.
Owner Niamh Bowen explained that the idea for BabyDeasa came about from a keen desire to utilise Irish – and a discernible niche in the market.
"When our children were babies, we could never find affordable, fun and non-gender specific babygrows or romper suits with any Irish language phrases printed on them, so we decided to invent our own. It's the type of baby clothing we would like to buy for our two lads.
"We are interested in reclaiming the Irish language by encouraging our little people, and bigger people too, to know some Irish words and phrases.
"The name itself is the first lesson. 'Deas' means 'nice' or 'lovely'. In Ireland when we say it, we really mean it! It's fabulous, amazing, gorgeous and unparalleled so BabyDeasa sums it all up."
The BabyDeasa clothing range includes 100 per cent cotton babygrows, long sleeved T-shirts and hoodies for babies and toddlers in a variety of colours with a range of Irish words and phrases printed on them.
The artwork involved in BabyDeasa products is integral to the personality of each piece. Each word or phrase has an emblem that symbolises the meaning of it too embedded in the design. For example, in 'Oiche Chiúin' there is a moon in the design and on 'Bainne' there is a milk bottle.
Niamh concluded: "We invest a lot of time in researching special words and phrases in Irish for our line of clothing. Our slogans are carefully chosen. 'Réalt Óg' [Young Star], 'Oiche Chiúin' [Silent Night] and 'Grá Mo Chroí' [Love of my Heart] are but a few.
"You will not find gear or gifts like this on the high street. For an unusual and gorgeous present for beautiful kids, BabyDeasa has something for every little one."