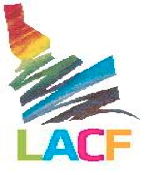 by Claire O'Brien [email protected]
CREATIVE Expo 2,an event that highlights the vibrant talent that exists within the Limerick artistic community,will be held on Saturday July 12. The expo was originally planned for Saturday June 7.
Artists, musicians, choirs and dancers will be performing on Upper William St, Thomas Street, Catherine Street, Bedford Row O'Connell Street and Cruises Street between 1pm and 4pm.
Following that, from 4 to 8pm some of Limerick's best working bands and solo artists will entertain in Cobblestone Joe's Ellen Street. A "Battle of the Bands" competition sponsored by Cobblestone Joe's and Dance City Dancewear, will offer a prize fund of €300 and a recording session in Big House Studio Castletroy for best performance.
Creative Expo 2 is supported by Limerick Arts Collective Forum (LACF) and Limerick City of Culture. The forum was highly praised by the Limerick city business and arts community for their first Creative Expo in March 2014.
The LACF is currently recruiting new members and welcomes anyone with an artistic inclination or who wishes to support the expo.