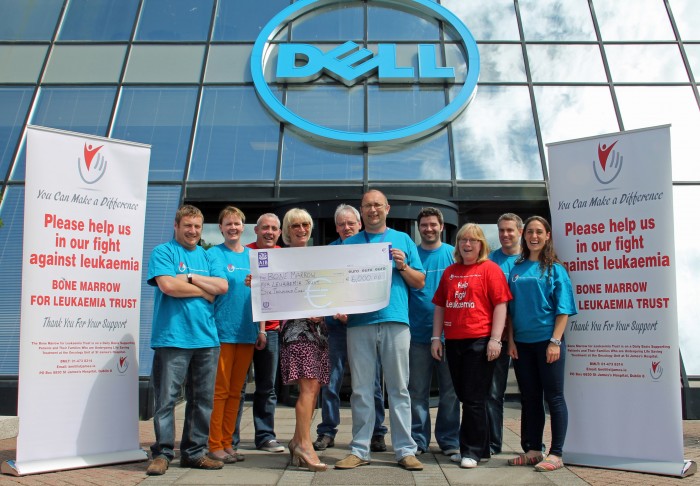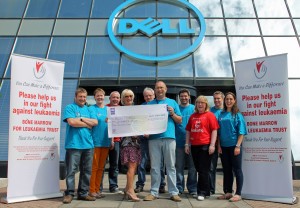 BALLYNANTY resident Bob Halvey presented a cheque for €6,000 to the Bone Marrow for Leukaemia Trust (BMLT) on Friday June 27 in the culmination of a hugely successful fundraising effort over a number of months.
Along with friends, family and work colleagues, Bob took part in the Barringtons Hospital Great Limerick Run (GLR) in early May to raise funds for, and awareness of, BMLT. His wife Majella Meade was diagnosed with acute myeloid leukaemia in May 2012 and received a stem cell transplant in August of the same year.
Bob organised a group of 25 people to take part in the run for BMLT, with his sons Eoghan and Cian and nephew Andrew O'Connell partaking in the GLR Kids' Run on the May bank holiday weekend.
Bob said: "A great weekend was had by all and we would like to thank all those who took part as well as the others who took cards for us on our behalf.
"On Friday we were delighted to be able to make a presentation to the Trust for €6,000. This surpassed all our expectations and will go towards providing vital support to those living with leukaemia, lymphoma, myeloma and other blood diseases.
"A huge thanks to all who supported us for this event. Fighting leukaemia isn't all about money. Please consider becoming a blood, platelet or bone marrow donor as all three are vital in helping those fighting this disease."
The next fundraiser on the cards for BMLT is a night at the dogs in Limerick Greyhound Stadium on Friday July 11, which was organised by Katie Hughes, a physiotherapist at University of Limerick. Basic tickets and meal tickets are available; contact bmlt@outlook.ie
Bob added: "I want to pay special thanks also to Kathryn Johnston from BMLT, Katie Hughes, Flextronics, Dell and the Nolan School of Irish Dancing who provided great support."