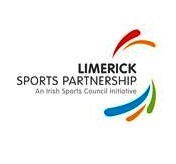 THE launch of Limerick Sports Partnership (LSP) this Thursday July 10 will coincide with the presentation of €50,000 in funding to 56 Limerick sports and community groups.
The LSP's Club/Community Links Grant Scheme will see the distribution of funding to local clubs to further develop links with the community in which they are based.
John Treacy, CEO of the Irish Sports Council, will join Limerick Council Cathaoirleach Kevin Sheahan at the University of Limerick Sport Pavilion for the launch of LSP, which was established earlier this year with the merger of the City and County Sports Partnerships.
Mr Treacy described the merging of the sports partnerships as a "significant step towards developing a unified approach to increasing participation in sport in every community across Limerick."
He added: "Limerick has a proud sporting reputation but it is essential that every effort is made to ensure all sections of society are provided with opportunities to engage in recreational activities and to participate in sport.
"The City and County Sports Partnerships have over the years helped to increase participation levels throughout Limerick and I have no doubt that the pooling of their resources and expertise will deliver dividends for the people of Limerick in years to come."
LSP co-ordinator Phelim Macken believes that the grant scheme will provide substantial benefit not just to sports clubs, but also the communities in which they are involved.
"The purpose of this scheme is to encourage local sports clubs to develop links with schools and community groups and to jointly develop a programme or event that will help to attract members of the community to take part in sport and physical activity.
"This will not only help to improve the overall health of local communities but will also help to attract new members to participating sports clubs."