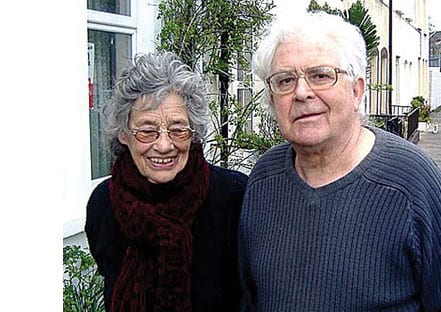 SHANNON Airport protestor Margaretta D'Arcy was removed to Limerick Prison this morning after she was taken into custody at Galway Garda Station.
Ms D'Arcy was sentenced to two weeks imprisonment on June 24, which was to be suspended if she signed a bond promising to keep away from restricted areas of Shannon Airport.
The peace activist was liable for arrest from today after refusing to sign the bond, and she arrived at Galway Garda Station wearing a bright orange jumpsuit.
According to national newspaper reports, Ms D'Arcy commented that she felt "very honoured" to be returning to prison, and said she is refusing to pay a €250 fine imposed at her court appearance.
She added that she plans to abstain from eating during her two weeks in prison.