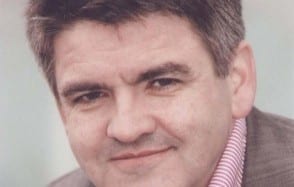 THE FINAL step in creating the new group which will merge Shannon Airport and the former Shannon Development has been take.
The 'Shannon Bill' was passed by the Seanad on Tuesday evening, having earlier been voted through the Dáil.
The Bill will pave the way for formally establishing the Shannon Group, which will combine the now independent Shannon Airport with the property ownership and management activities of Shannon Commercial Enterprises Limited, as well as Shannon Heritage and the International Aviation Services Centre (IASC), which builds on the aviation related activities already located at the Airport and in the Shannon Free Zone area.
Said Shannon Airport Chairman Rose Hynes, "The passing of the Shannon Bill by both Houses of the Oireachtas are essential steps along the way to the creation of the Shannon Group plc. We warmly welcome this and look forward to the Bill being enacted into law by President Higgins.
"The separation of Shannon Airport in January of last year was the first of two key phases in the creation of the Shannon Group plc. Our success in stemming five years of successive passenger decline at the airport in 2013 and moving very much into growth mode this year signals the ambition and drive that will be brought to bear at the new Shannon Group."
Said Shannon CEO Neil Pakey, "The passing of the legislation brings the creation of the Shannon Group plc ever closer. The structures and executive team are already in place so we are very much in a state of readiness to hit the ground running once the dynamic new Group is formally established.
"We look forward to the exciting challenge ahead of making the Group, with Shannon Airport at its core, a catalyst for growth for the wider region."