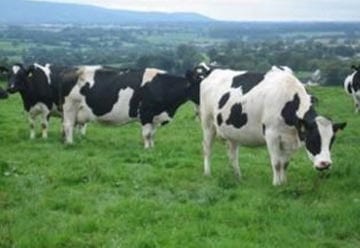 A ONE-year ban imposed by Russia on imports from the EU will not have a major detrimental effect on the livelihood of Limerick's dairy farmers, according to the Limerick chairman of the Irish Creamery Milk Suppliers Association (ICMSA).
Michael Lenihan from Kilmallock said that there are certain dairy products that will not be affected by the ban.
He told the Limerick Post: "It probably will affect dairy farmers in Limerick, but hopefully not too much. The Russian market represents about 2.2 per cent of our agricultural exports. Things like butter and cheese will certainly be hit but there are other things that may not be affected.
"We're losing that market now so we will have to find another market for that produce. At the moment there is an oversupply of produce, which is putting the price of milk under threat; this won't help that but I don't think it'll be catastrophic."
Despite the losses that farmers could potentially suffer, Mr Lenihan believes that it is vital that Ireland shows solidarity with its European neighbours.
"We've been members of the EU since 1973, and we've benefited a lot from it. The Dutch are losing about €1.5 billion in exports to Russia, and they lost a large number of their citizens who were shot down in a plane over Ukraine. So I think we have to show solidarity and make these sacrifices, and hopefully it won't be too bad," he explained.
Regarding meat exports, the Irish Cattle and Sheep Farmers' Association (ICSA) does not believe the ban will have a major impact on Limerick farmers.
A spokesperson said: "We don't have specific figures for Limerick but the value of Russian beef exports from Ireland was very small last year, in the region of €3.27 million out of a total of €2 billion in beef exports – approximately 0.2 per cent.
"Where the problem may occur for our members is that other member states which might have been selling to Russia and also importing from us may cut back on imports from Ireland now."
The ban affects fruit, vegetable, meat, fish and dairy products from the EU, the USA, Australia, Canada and Norway.
It was imposed in response to sanctions against Russia for its role in the conflict in Ukraine.
Bord Bia says that the ban will affect about €70 million worth of Irish exports, but that a further €100 million worth of exports to Russia are not affected.