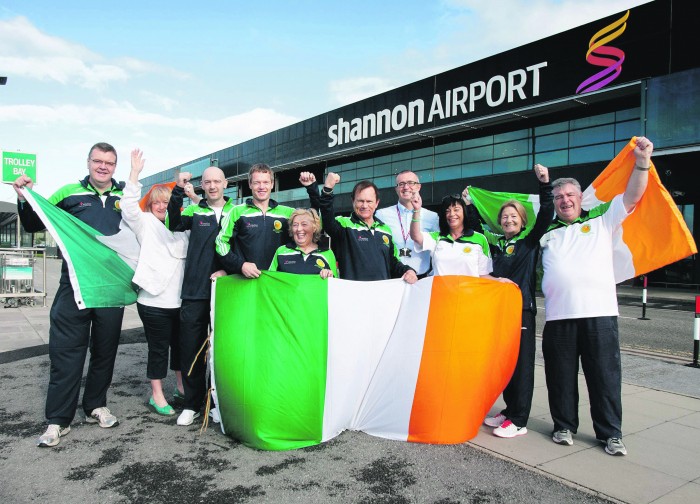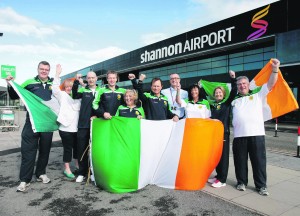 SEVEN athletes from Limerick and the Mid West flew to Poland last weekend to represent Ireland in the European Transplant & Dialysis Sports Championships.
John Loftus (Clarina), Madeline Donaghy (Knocklong), Richard Costello (Limerick city), Thomas Doherty (Bruff), Mary Sheehan (Parteen), Eoghan O'Neill (Newmarket-on-Fergus) and Marie O'Connor (Lahinch) are among the 34-strong Irish team competing in Krakow this week. Team Ireland also has Limerick participation in the form of medical director Yvonne Ryan from Ballyneety.
John Loftus is a multiple European champion on the running track as well as serving Limerick GAA as commercial manager, and for him the Transplant Games highlight the importance of organ donation to those in need.
After being diagnosed with the rare virus Good Pastures System in 1992, he received a kidney transplant eight years later, having being on dialysis for a number of months.
He said: "It's as simple as this; I would not be getting on a plane in Shannon to fly out for the European games were it not for organ donation. I am so fortunate because I was told when I got the virus that I would get seven to 10 years out of my kidneys and I got seven."
Since receiving the transplant, John has won three consecutive 100m titles in the European games and the 66-year-old is keen to make the most of his second chance in life.
"Getting your organ transplant and getting back on your feet is incredible.  There was a moment when you realised that your health and energy are beginning to improve again.
"I just decided to do something to mark it and the Transplant Games was it for me. I just wanted to demonstrate the joy and success of organ transplantation and what organ donors can do to give people a new beginning."