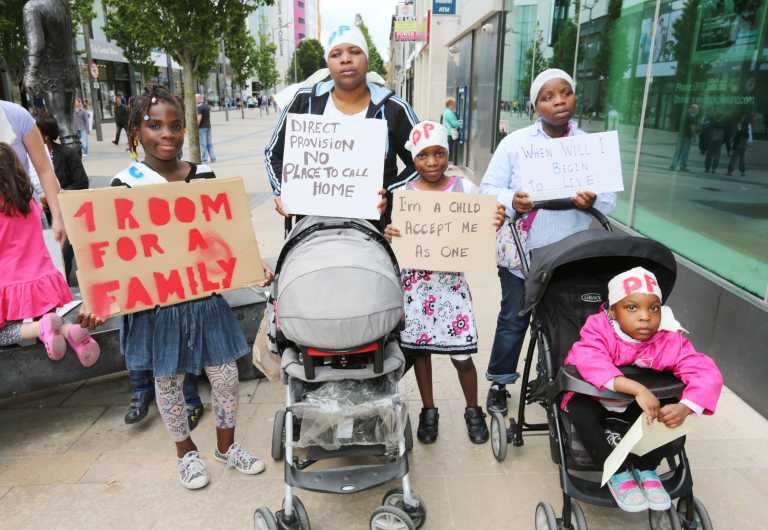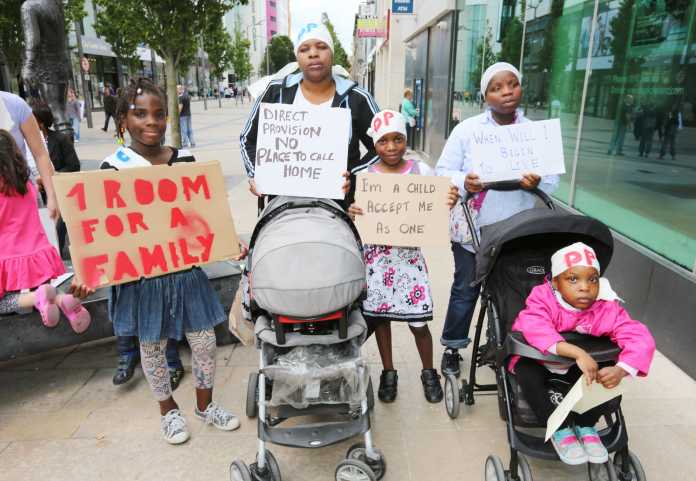 "I'm not a racist, but.." 
A LIMERICK migrant rights group is working on a campaign to dispel some of the more common myths surrounding asylum seekers and immigrants. Kathy Masterson speaks to Doras Luimní to find out the truth behind the rumours.
"I'm not a racist, but…" This seemingly innocuous statement is one most Irish people will have heard countless times in the pub, at work or even at home.
It tends to be followed up with something like: "I'm fed up with East Europeans coming here taking our jobs/asylum seekers being given free houses/foreigners taking our social welfare".
Casual racism such as this, carried out in general conversation, is the focus of a current campaign run by migrant rights organisation Doras Luimní.
The anti-rumours campaign in Limerick, run in conjunction with ten other cities under the Council of Europe's Intercultural Cities programme, seeks to identify and dispel some of the more common misconceptions about migrants.
"Basically the anti-rumours campaign was born out of the idea that stereotypes and prejudices really affect migrant integration. It's seen as a preventative measure against racism, with the idea being that these stereotypes and rumours are so deeply rooted in people's minds that we really need to utilise social networks and viral information campaigns in order to counter those messages," explained integration intern Aideen Roche.
"The things that kept coming up over and over again were migrants and social welfare. So things like 'migrants are only here to claim social welfare', welfare tourism, 'migrants are overly-reliant on social welfare'. Then that fed in to things like 'migrants are taking our jobs', 'migrants are making a negative contribution to the economy', and over-reliance on healthcare. Mainly what we were finding was that the rumours were really concentrating on the impact on the economy."
The campaign seeks to challenge these rumours by providing evidence-based answers to the most common misconceptions, using social networks and viral information channels to get the message out.
"We're trying to dispel myths by looking at the facts and statistics. So we looked at the number of people in Limerick and in Ireland that are actually claiming social welfare. We know that 15 per cent of the people on the live register in Limerick are of a migrant background. Of course there are a proportion of migrants on social welfare, but it's proportionate to their population in Limerick," revealed Ms Roche.
"People had this idea that all migrants were claiming social welfare, so first of all we're trying to explain that migrants are not just all one group; there are asylum seekers, there are economic migrants from the European Union, and from outside the European Union, and they all have different rights and entitlements."
According to Doras Luimní, attitudes towards migrants in Ireland are generally liberal, in comparison to some of our European neighbours, but the economic crisis has led to increasing negativity towards immigration.
Ms Roche says that Doras Luimní hopes to use the campaign to generate "a more open discussion on the issues around immigration".
She concluded: "What we've found is a lot of Irish people are harbouring a lot of these thoughts and negative prejudices about migrants but they're not looking into the real issues facing migrants. They don't get to integrate with migrants to discuss the issues."
Myth 1: Asylum seekers get free houses
THERE are a multitude of widely circulated myths focusing on the supposed entitlements of asylum seekers and the general perception of the numbers seeking asylum here tend to be grossly inflated.
The reality is that Ireland receives a much smaller proportion of asylum seekers than most EU countries, and the asylum-seeking population represents just 0.01 per cent of the country's population.
Until the late 1990s, Ireland was a country of emigration rather than immigration. In 1992 for example, Ireland received just 39 asylum applications. A decade later Ireland reached its peak with almost 12,000 applications in 2002, bringing it in line with the application rate in other European countries. Since then, the number of asylum applications received by Ireland has radically decreased and the annual average number is now approximately 1,000.
Unfortunately, many asylum seekers who came to Ireland during the peak years for applications are still awaiting a final decision while living in direct provision centres nationwide.
Another common misconception about asylum seekers is that they are favourably treated by the State and have a long list of entitlements ranging from free mobile phones to car insurance, and even plasma TVs.
Doras Luimní found that there is a perception among some Irish people that asylum seekers are entitled to "everything they could possibly dream of" and that "the State does more for asylum seekers than the native Irish population who are struggling to make ends meet".
Asylum seekers actually receive €19.10 per week and live in residential institutions under the system known as direct provision. The system provides basic accommodation, which may consist of sharing a small room with fellow residents of different cultural backgrounds with very little privacy and personal space. All meals are provided at set times each day and residents are not permitted to cook for themselves.
An asylum seeker is a person who is awaiting a decision on an application for refugee status. In order to be recognised as a refugee, it must be proven that the individual has a well-founded fear of persecution in their country of former residence.
Asylum seekers are not entitled to social welfare payments and, unlike most EU countries, asylum seekers in Ireland are not permitted to work while their applications for refugee status are being processed.
Direct provision was introduced by the State in 2000 to accommodate asylum seekers in residential institutions. It was originally envisaged as a temporary measure for a process that would to take six months.
Today, 25 per cent of asylum seekers have been waiting for over six years. Ireland has also been heavily criticised by the United Nations and other international human rights bodies for its treatment of asylum seekers.
 Myth 2: Migrants get free buggies/phones/cars
OF ALL the misinformation surrounding migrants, the myth that asylum seekers and immigrants get free buggies and other goods on demand is probably the most prevalent, and one that seems to be particular to Ireland.
The myth is now so common that it has become something of an urban legend that usually goes something like this: "A migrant woman got out of the taxi with her two children at the bus station. She didn't bother taking the buggy with her because she knew she could just pick up another one on arrival".
This urban legend sometimes specifies the nationality of the family and it sometimes specifies at what bus stop or train station they were spotted.
According to Doras Luimní: "This myth centres on the understanding that certain vulnerable groups are entitled to more than the general population and that they abuse these entitlements. It is born out of suspicion, frustration at the inability to make ends meet and resentment for those who seemingly can."
The social welfare system in Ireland provides emergency and once-off payments for vulnerable low-income families known as Exceptional Needs Payments (ENPs), under the Supplementary Welfare Allowance Scheme.
Asylum seekers and migrants may avail of this payment if they are approved by a Community Welfare Officer.
If an individual is deemed to have an exceptional need for a buggy, they may purchase a buggy or pram up to the maximum value of €100, or €150 in the case of twins.
In 2012, the total figure of €867,000 spent on prams or buggies nationwide to people of all nationalities represented just 0.0004 per cent of the total social welfare budget.
"The total births recorded in 2012 were 72,000, with almost 25 per cent of mothers being of non-Irish nationality. If we take 25 per cent of the total figure spent on prams/buggies in 2012, we could estimate that approximately 2,000 non-Irish nationals benefitted from the ENP scheme, totalling approximately €200,000," explained Doras Luimní.
The organisation also says it is "hugely unlikely" that anyone would be approved for a second pram or buggy within five years of receiving the initial payment.
 Myth 3: Migrants don't want to integrate into Irish society
THE main myths surrounding migrants and integration are that migrants do not want to learn English and that they only want to associate with people from their own communities.
While Doras Luimní acknowledges that there are certain barriers that may make it difficult for migrants to integrate, the group also points out Ireland has a relatively short history of immigration, and that integration is a process that takes time.
"Language is often a significant obstacle to migrant integration and one that is evident in Limerick and nationwide. However, there is huge demand for English language classes among the migrant community in Limerick.
"There are a number of English language providers in Limerick providing language tuition, operating on a voluntary basis and/or funded by the local authority. Despite the abundance of English language providers in the city, the supply simply cannot meet the demand," research conducted by Doras Luimní revealed.
The experience of other countries with longer histories of immigration shows that the pattern of integration in relation to language skills is that first-generation migrants face difficulties with learning the English language; the second generation are mostly bilingual, while the third generation can't speak to their grandparents.
Another possible barrier facing migrants in Limerick is that the non-Irish population here is largely concentrated in the city centre, with approximately 50 per cent of all residents in certain areas being of migrant background.
Reasons for this may include relatively cheaper rent and the availability of single or smaller units of accommodation for single persons.
In other areas, such as the suburbs located north and south of the city, migrants account for less than five per cent of the population.
A Doras Luimní study states: "Though this shows a certain level of segregation between the native and migrant populations, research points to an emerging trend of suburbanisation among some migrant groups in recent years.
"For example the Polish, the largest migrant group in Limerick and Ireland, it would seem have recently started moving to the suburbs, the reasons for which may include because they are starting families and settling in Ireland. This shows that integration between migrants and the native population is happening and that migrants in Ireland are becoming more settled here."
 Myth 4: Migrants are a drain on the economy
SOME of the most prevalent misconceptions around migrants and the economy are that migrants abuse the social welfare system, send all their money home and generally are a drain on the economy.
Almost 80 per cent of migrants in Limerick are of working age (15 to 65 years) and have a high level of education – 60 per cent of non-Irish nationals have completed third-level education.
Migrant workers are only entitled to claim jobseekers benefit if they have paid sufficient PRSI contributions through employment in Ireland in the preceding years.
They are only entitled to claim jobseekers allowance if they can satisfy the habitual residence condition, by proving that they have lived in Ireland for some time and that they intend to stay for the foreseeable future.
Asylum seekers do not receive social welfare and they are not permitted to work throughout the duration of their stay in Ireland while their applications for refugee status are being processed.
Migrants contribute to the economy and social welfare system in the same way that Irish nationals do: by paying taxes, PRSI, pension contributions and other state-imposed charges.
In May 2014 there were close to 17,000 people on the live register in Limerick, 85 per cent were Irish nationals, almost four per cent were from outside the EU and 11 per cent were from within the EU.
Nationwide, non-Irish nationals accounting for 14.7 per cent of those in receipt of jobseekers benefit, which is less than the 15.4 per cent of the workforce they represent.
With regard to migrants sending money back to their countries of origin, the World Bank estimates that non-Irish nationals sent €1.8 billion in remittances from Ireland in 2011.
The same year, Irish nationals sent €540 million to Ireland from overseas, accounting for approximately 0.5 per cent of Ireland's GNP.
"While migrants in Ireland send approximately €1.8 billion in remittances, the money that is spent in Ireland is considerably higher. With approximately 300,000 non-Irish nationals working in Ireland, a substantial amount of income is generated for the State through taxes and PRSI alone," says Doras Luimní.
The immigration system does cost the State a certain amount of money, however migrants are required to pay substantial fees in order to comply with the system's financial conditions, such as registration fees, visa fees, nationality and citizenship fees, and work permit fees.
In 2012, these immigration-related fees amounted to a total of €33 million.
In relation to personal consumption – the most significant portion of spending that individuals contribute to the economy – Doras Luimní estimates that approximately €4.5 billion is spent by non-Irish nationals in Ireland annually on costs such as rent, food, travel and utilities.
Taking Limerick's migrant population as a percentage of the national figure, the organisation estimates that the migrant population here contributes approximately €150 million annually in personal expenditure.