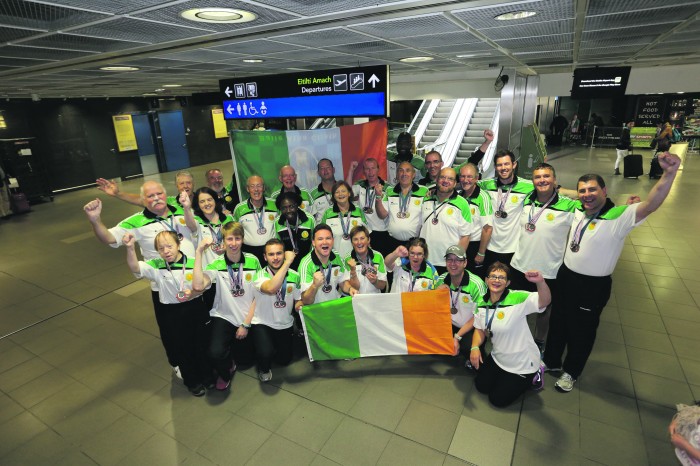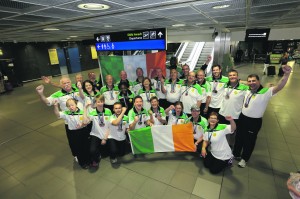 THE Mid West region's representatives on Team Ireland at the European Transplant & Dialysis Sports Championships returned home with 17 medals after a hugely successful week in Poland.
Ireland won 67 medals in total at the Games in difficult weather conditions in Krakow, with all seven competitors from Limerick and Clare stepping onto the medal winners' podium.
Clarina's John Loftus won gold in the 100m sprint, his fourth such triumph, revealing that he recovered from a calf strain on the eve of the Games before one of his superstitions came good for him once more.
He said: "I am delighted. A big thanks to my donor with whom I share this medal. The conditions were the worst I have ever competed in at the Games which makes it even better. I was wearing my 'Johnny the Bullet' T-shirt which my son had made for me. I have never lost a race while wearing it!"
Limerick resident Eoghan O'Neill returned home with a gold medal in men's golf singles (gross) and Marie O'Connor from Lahinch claimed gold in ladies' golf and the long jump.
Marie won four medals in total at the Games (two gold, one silver and one bronze) while there were three medals each for Eoghan (one gold, one silver and one bronze) and Bruff's Thomas Doherty (two silver and one bronze).
As well as his gold medal, John Loftus also took silver in darts singles, while there were two medals each for ex-Garryowen rugby star Richard Costello and Madeline Donaghy from Knocklong. Parteen's Mary Sheehan rounded off the Mid West contingent's success with a bronze medal in the darts triples.
MID WEST MEDALS
Marie O'Connor: 2 gold (golf, long jump), 1 silver (100m), 1 bronze (petanque doubles)
Eoghan O'Neill: 1 gold (golf), 1 silver (200m), 1 bronze (freestyle 50m swimming)
Thomas Doherty: 2 silver (bowling doubles, darts singles), 1 bronze (bowling singles)
John Loftus: 1 gold (100m), 1 silver (darts singles)
Richard Costello: 1 silver (shot putt), 1 bronze (golf)
Madeline Donaghy: 2 bronze (tennis singles, tennis mixed doubles)
Mary Sheehan: 1 bronze (darts triples)