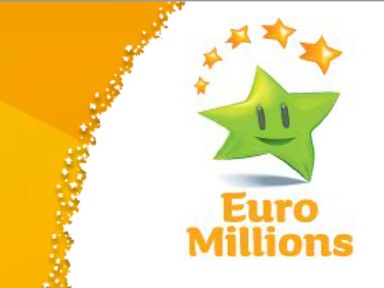 A lucky county Limerick man dreamt that he'd won the EuroMillions. The very following day, his dream came true when he discovered he'd matched five numbers in Tuesday's draw last and won €105,541.
This Thursday at National Lottery offices, the lucky winner was accompanied by his delighted family as he claimed his prize.
"I dreamt the shop owner came down to my door with my ticket in his hand saying I'd won!" said the lucky winner, who has decided to remain anonymous. "I've had ill health in the past, so the fact that I'm still here is my Lottery win. And this is the bonus!" he smiled.
He bought his ticket in Martin Hayes' shop in Tervoe, Clarina, Co. Limerick.
His adult children joined their Dad in a glass of champagne to celebrate the special occasion. One of his proud daughters said, "It was like a scene from Willy Wonka in the house yesterday. Dad get out his ticket and we started calling out the numbers. Then the joy it was to find out that he had the Golden Ticket!"
Another daughter said, "We all got phone calls with the news. He casually said, 'I've won a bit of money on the EuroMillions'. How much, I said. 'About €105,000!' No way Dad, I said!!"
Matching five numbers has been an occasional occurrence for the lucky Limerick man. Back in the late 80's, he was one number away from winning the first €1 million Lotto jackpot.
The delighted winner plans to share his winnings with his happy family.
This Friday (29 August 2014) the EuroMillions jackpot is an estimated €30 million. Play before 7:30pm on Friday for your chance to win riches beyond your wildest dreams!
National Lottery good causes benefit from the sale of all National Lottery games, with one third of all sales (approx) going to fund Beneficiary projects around the country, as designated by Government.
To date the National Lottery has raised over €4.4 billion for good causes. This level of funding has made a significant difference to communities, projects and individuals in the areas of Youth, Sports, Recreation, Amenities, Health, Welfare, Arts, Culture, National Heritage and the Irish Language.