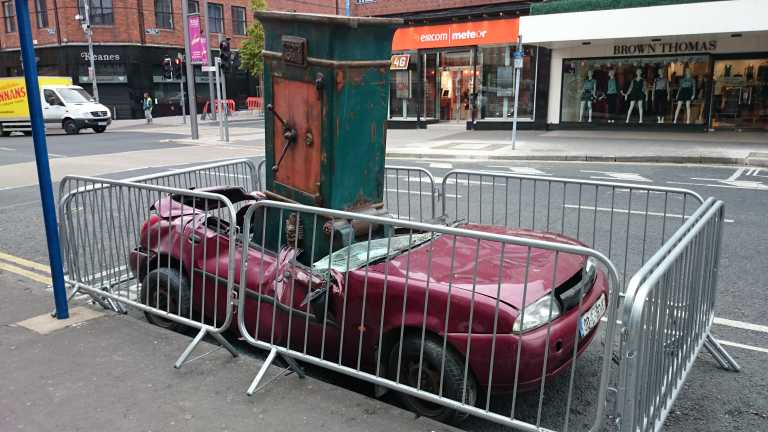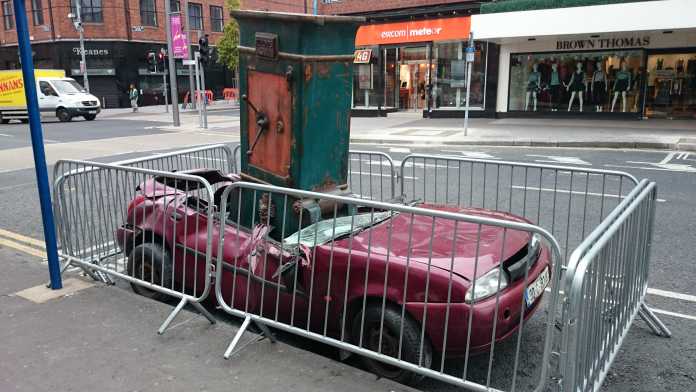 LIMERICK workers and shoppers were surprised to see a crushed car in the middle of O'Connell Street this week but the Limerick Post can reveal it is all part of the setting for the Grandmother Giant's Journey, which will start with her arrival at Colbert station on Friday.
The car has been crushed by a safe which fell from the sky, containing the legends and stories of Limerick, which Grandmother can read and learn. But until she begins her journey to meet the people who will come to see her at the weekend, Royal de Luxe are revealing little about the surprises in store.
The event at the weekend in Limerick, staged as part of the City of Culture, is one of just three performances which the French street theatre supremos will take on this year.