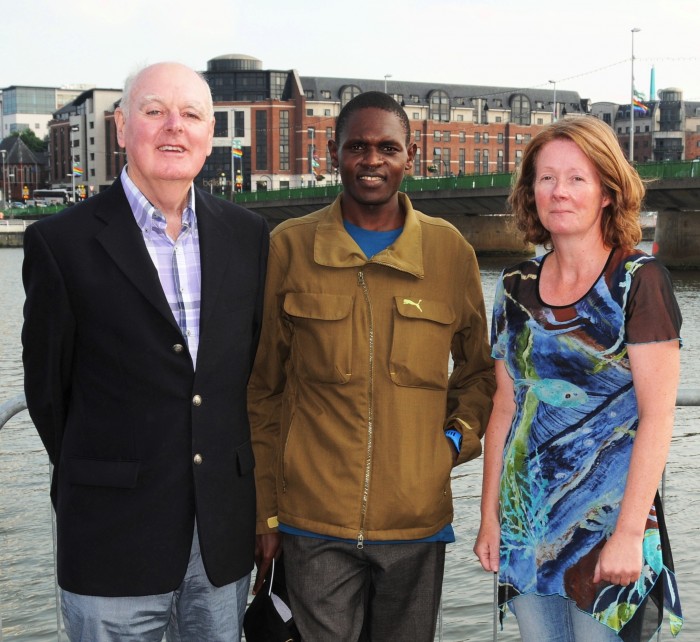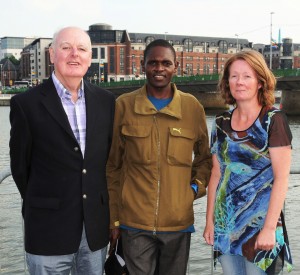 ST MICHAEL'S Rowing Club (SMRC) received support from a world famous source for its upcoming Urban Run on Sunday October 5.
Ugandan athlete Moses Kipsiro, who became the first person in history to retain the 10,000m title at the Commonwealth Games last month, was in Limerick for consultation with physio Gerard Hartmann and he stopped in to SMRC while visiting the city.
The 28-year-old, whose personal best for a 10km run is less than 28 minutes, has competed in Ireland before and said that he would participate in the SMRC Urban Run if his schedule permitted.
The final weeks leading into the event have been busy but very fruitful for the organisers, with Limerick Mental Health Awareness having approached SMRC to launch Mental Health Awareness Week with the Urban Run.
Also, there will be teams entering the run from the hugely successful 'Walk This Way' campaign, sponsored by Centra on behalf of the Irish Cancer Society (ICS), with all funds raised going towards ICS.
Race organiser Antoinette Ahern said: "Plans for the 2014 event are falling nicely into place. This year the Urban Run includes a corporate team event where local business and enterprise can enter the 5k.
"Local businesses who have already signed up say that supporting and participating in charity events, such as the SMRC Urban Run, offer the obvious health benefits of running for the employees and fosters a feelgood element within the company, even for those members who cannot be actively involved."