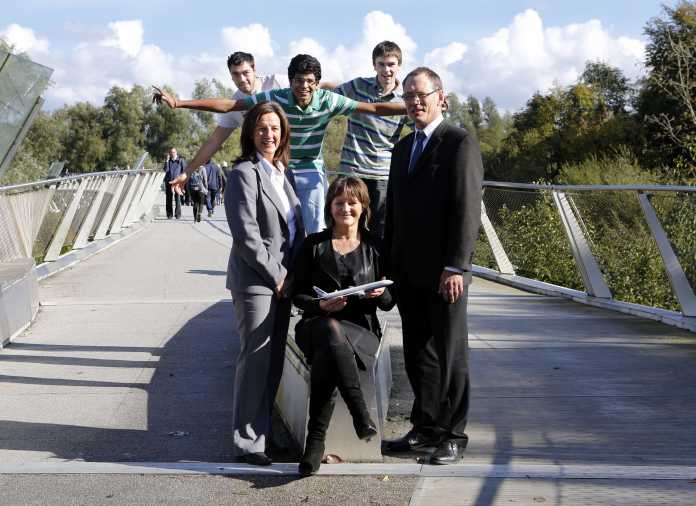 by Kathy Masterson
Sign up for the weekly Limerick Post newsletter
THE University of Limerick this week launched a new Bachelor of Technology in Aircraft Maintenance and Operations undergraduate programme, developed in partnership with Lufthansa Technik AG subsidiary, Shannon Aerospace.
The Bachelor of Technology, which is the only university degree in aircraft maintenance and operations in Ireland, is a four-year honours programme offering a blend of academic and on-aircraft, industry-focused content, designed to equip students for senior positions in the aircraft industry.
The first intake of students for the new course commenced lectures in September.
The programme has a strong international focus, and is actively seeking to attract students from key regions including the Middle East, South East Asia, India, China, Brazil and the USA.
Head of Aviation Services in Shannon Aerospace, Tom Caffrey, believes there will be great demand for graduates of the new Aircraft Maintenance and Operations degree.
"The aviation industry is expanding worldwide and I think graduates of the programme will be very attractive to employers in our own industry, the aircraft maintenance business, as well as the aircraft operations and leasing businesses. We are excited to work with the UL Aeronautical Engineering department on this new and innovative degree programme and believe it will be a very successful partnership," he said.