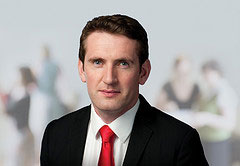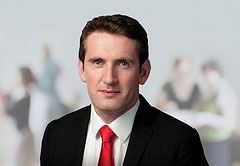 MINISTER of State for New Communities, Culture and Equality, Aodhán Ó Riordáin, this week chaired a discussion on hate crime legislation hosted by the University of Limerick.
The meeting, held on Wednesday, October 29 coincided with the establishment of a new research project conducted by the Hate and Hostility Research Group (HHRG) at the university.
The outcome of the research, funded by the Irish Council for Civil Liberties (ICCL), will inform new hate crime laws in Ireland.
Jennifer Schweppe of the HHRG said: "The introduction of hate crime legislation is now an imperative in Ireland, with a need for change both in the substantive criminal law, and also a need to update the Prohibition of Incitement to Hatred Act 1989.
"Before tabling legislation, however, we need to be sure that it is fit for purpose and suitable in an Irish context. The ICCL has commissioned a major study by the Hate and Hostility Research Group at the University of Limerick into the requirements for legislative reform of Ireland's existing laws on hate crime. The research will include recommendations for a robust and workable framework for law reform in this area."
Participants at the meeting discussed options for legislative reform, outlining their concerns and their experiences of supporting victims of hate crime.
Members of the HHRG, the ICCL and a number of non-governmental organisations including Limerick-based Doras Luimní, Pavée Point and the Gay and Lesbian Equality Network also met with Minister Ó Riordáin to discuss the necessity of new hate crime legislation.