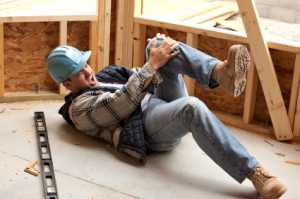 LIMERICK had the third highest number of awards given to employees who were injured at work, new figures show.
€1. 7 million was paid out by Limerick businesses to 55 claimants. The average award in Limerick was €30,336.
And Thursday is the most likely day of the week for workplace accidents which leave employers facing claims, according to an analysis of 2013 information just released by the Injuries Board.
The Injuries Board awarded compensation of €24m in respect of 826 claims for workplace accidents in 2013, compared to €22m compensation for 807 awards in 2012.
The average award for a workplace accident last year also increased from €27,286 in 2012 to €28,886 in 2013. The highest award for a workplace accident last year was €432,000, a substantial increase on the previous year's figure of €332,143. The 2013 award  related to a fatal accident.
Commenting on these figures, Patricia Byron, CEO of the Injuries Board, noted the increasing numbers in employment as the economic recovery gathers pace.
"From a peak rate of unemployment in 2012, increasing numbers of workers are re-joining the workforce. Perhaps reflective of this, our data shows a year on year increase in the number of awards made as a result of accidents in the workplace. As the economy starts to grow again, and as businesses around the country begin to expand, it is important that a renewed focus on health and safety is cultivated."
Slips, trips and falls were the most common accident type accounting for almost one-third (30.8%) of all awards for workplace accidents. The vast majority of awards (80%) were under €38,000 and the average award for a workplace accident was €28,886.  The average award for men was slightly higher at €29,523, while women received an average award of €27,441.
The majority of awards were to workers in the 25 to 34 age group (31.6%). Men are twice as likely as women to sustain a workplace injury with men accounting for 7 in 10 awards (69.4%), slightly up on last year, while women accounted for the remaining 3 in 10 (30.6%) awards.
According to the statistics, the least number of accidents occurred on Sunday, and the safest month was April.
Dublin, Cork and Limerick were the counties with the highest number of awards, whereas Leitrim, Roscommon, Sligo and Longford had the lowest.