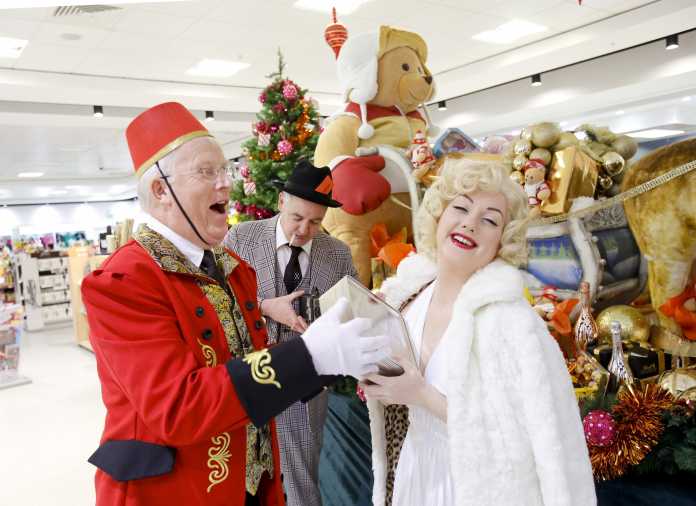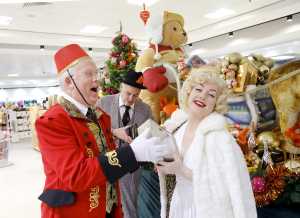 AN IDEA born outside the box at Shannon Airport seventy years ago has left a legacy business worth $60 billion world-wide, airport boss, Neil Pakey told a party gathering at the airport.
Addressing guests invited for the relaunch of the Shannon Duty Free the airport CEO said that Shannon as the birthplace of Duty Free owed a huge debt to its founder, the late Dr Brendan O'Regan and to the staff and people of the region "whose loyalty to the airport is truly amazing. It's tremendous and greatly appreciated".
Celebrations kicked off with some 40s-inspired entertainment at Shannon Airport, with famous faces from the past, including Marilyn Monroe and a Dean Martin tribute act.
Shannon Duty Free now offers sixty brands including top names in Irish and European products and locally produced brands, including Bunratty Meade and Burren Smokehouse salmon.
The relaunch sees the introduction of new signage and branding, a new supplier in the Gebr Heinemann, the oldest in their field of duty-free supply and new product lines and layouts.
Rose Hynes, the chairman of Shannon Airport said, "Today we are celebrating the future and we build that future on an illustrious past. Shannon is the world's first duty-free shop and is the world's first free zone. We will be using the Duty Free to showcase and promote local and regional products. I am also delighted to see so many local and regional artisans here who will have their products on sale in the Shannon Duty Free shop."