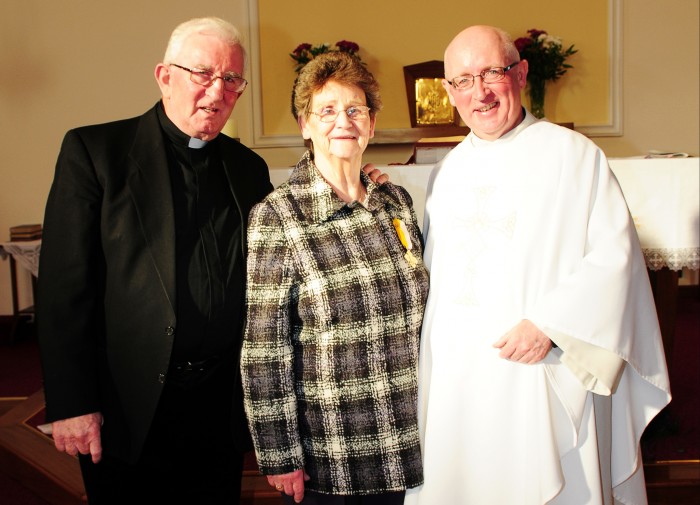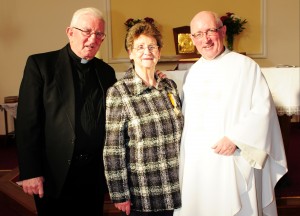 A SACRISTAN in Boher Church was honoured for her lengthy service to the community with the presentation of a special honour awarded by Pope Francis.
Mary Moore served as sacristan for 17 years in the east Limerick village and she was recently presented with the Benerementi Medal, an honour bestowed by the Pope to members of the clergy and laity for service to the Catholic Church. The presentation by Fr Loughlin Brennan PP, Murroe/Boher at Sunday Mass which was followed by a reception at Boher Community Centre.
Mary said that it was "a fantastic privilege" to serve the community as sacristan and she thanked everyone who contributed to a "wonderful day".
"Fr Tom Hearne and Canon Tom Ryan were very courteous and it was a privilege to work with them. If I was ever stuck, I had great friends in Liz Barron and Willie Carey who would answer the call.
Mary reluctantly stepped down as sacristan after 17 years on health grounds after suffering a brain haemmorhage and stroke in recent months, admitting that she would otherwise still be doing a job that she misses badly.
"I miss it terribly but I suppose all good things have to come to an end and I have the memories of a fantastic day and 17 wonderful years."