by Rose Rushe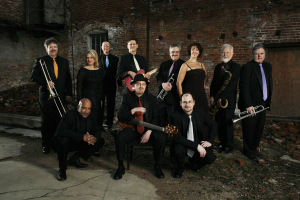 A HEART warming, shape-shifting crowd puller back in summer, City of Culture 2014 again presents 'ARE YOU DANCING?' – The Final Fling. This time out the Fling is part of Limerick Winter Carnival and takes place in St John's Pavilion on Mulgrave Street on Saturday December 27, 4pm to 6pm.
This joyful jive is open to everyone, enlivened by musicians and singers on site and of course, the hooley is free.
The original ARE YOU DANCING? took place in John's Square in June on a radiantly bright day. It was organised to celebrate Limerick's famous dance halls and bands of the 1950s and 1960s. The Kadillacs and a host of showband women and men entertained crowds of every generation on a sunny day.
St John's Pavilion has been a dance venue since 1936 with its magnificent ballroom and facilities.
Sheila Deegan, arts and culture manager with City of Culture, is a serious fan of this venture. Her invitation embraces all as she tells us, "Once again The Kadillacs, Michael Shortt, Margaret Ring and Denis Allen will take to the stage to perform the dance hits from the era and will get feet tapping, hips swaying and bodies bopping".