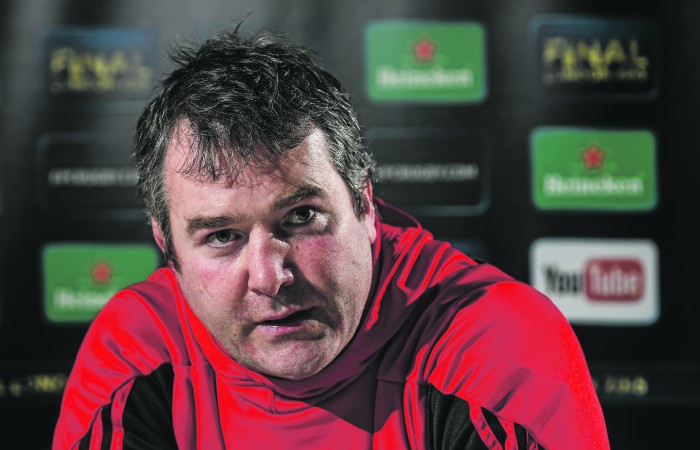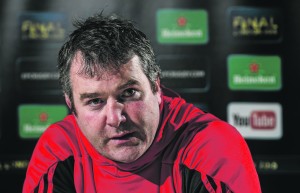 MUNSTER face a season defining game this weekend as they face Saracens at 1pm on Saturday. The Pool 1 fixture, which kicks off at 1pm, on BT Sport, is a must win clash for Anthony Foley's side.
Munster, in search of their 100th win in European competition, are underdogs going into the 80 minutes having lost their last two games in the tournament to Clermont. The province's history in the old Heineken Cup was unrivalled when it came to quarter final qualification but history and pedigree are not something Anthony Foley believes can be a factor this weekend.
"To be honest we don't talk about that, we talk about how to win a game, we don't look at the history books or what's gone before," said the first year head coach.
"We understand that if we win the game it gives us another day out in terms of another opportunity in terms of getting more points to get out of the group. That's all it does. And that if we lose, we are basically out.
"We understand that and we need to go about our job as if we are playing a knock-out game, the same as if you have any sense of imagination when we were young fellas playing schools' cup matches. 'This is it, there is no tomorrow'."
Munster captain Peter O'Mahony admits this week is a high pressure week, with the mix of emotion and tactical awareness being crucial to Munster's fortunes. The Cork native knows that these games might be highly pressurised, but they are what players play the game for.
"Personally you'd have to feel the pressure. I'd put pressure on myself rather than anybody else, pressure to perform, pressure to do well for the side on Saturday. These are the weeks you want to be involved in, though. This is knock-out rugby. If you lose you're out. They're the weeks you want to be involved in. I'm looking forward to it."
Munster go into this weekend's game knowing that a good kicking game and excellent ruck percentage will give them every chance of victory. After all, those two attributes saw Munster secure a 14-3 win over Sarries in Round 2.
With Munster having the highest number of rucks won (383) in the Pool and Saracens having the most missed tackles (76), there is some light at the end of the tunnel for the men in red.
In terms of team news, Conor Murray is a doubt. The Irish and Lions 9 is to have a scan on his neck this week to see if he can play. The Garryowen clubman suffered the injury after 30 minutes against Zebre last week, but did come back on to play.
Robin Copeland, Dave Kilcoyne and Andrew Smith will all definitely miss this weekend however through injury.
In some good news, Duncan Casey returned to full contact training this week, while Keith Earls, having made his seasonal debut against Zebre last weekend, is in line for a start.