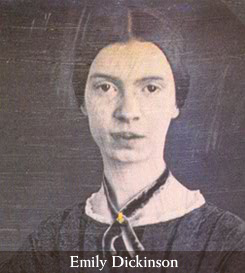 WHILE there is still  an echo to St Valentine in the week, today's choice from Limerick City of Culture's anthology, 'Dream of a City', is a love poem to a billet doux long sent but not forgotten about another lover's love.
The writer is Limerick based Terri Murray. 'Her Own Society' is a beaut.
Sign up for the weekly Limerick Post newsletter
Her Own Society
(for Pauline Fayne)
Do you remember the postcard/ from Emily Dickinson's House/ that I sent you/ all those years ago?
My mind travels backwards/ and I see the tassel-hemmed coverlet/ a pillow-case edged with lace
Pages scattered on a bed/ a crust of rust on a nib/ ink stabs wounding the spaces/ between her words
And heart/ given to a clergyman/ whom she met in Philadelphia/ when she was just twenty-four
A chaste kiss on her hand/ blighted hopes of anything/ but platonic regard/ yet her hoard of words/ made him immortal/ not squandered/ after passion spent
Do I hear the echo of footfalls/ tapping iambic meters/ on the planed maple floor/ before she steps through/ an open door/ a recluse on fifteen acres/ of meadows and woodlands/ replenished by Massachusetts rain?