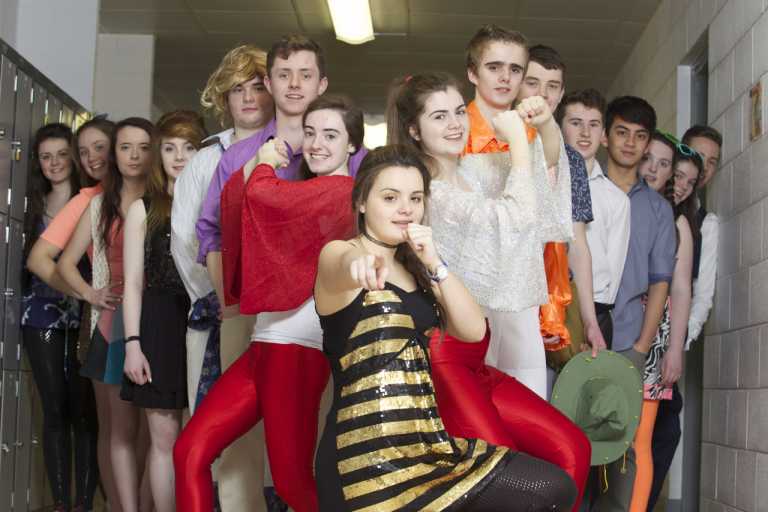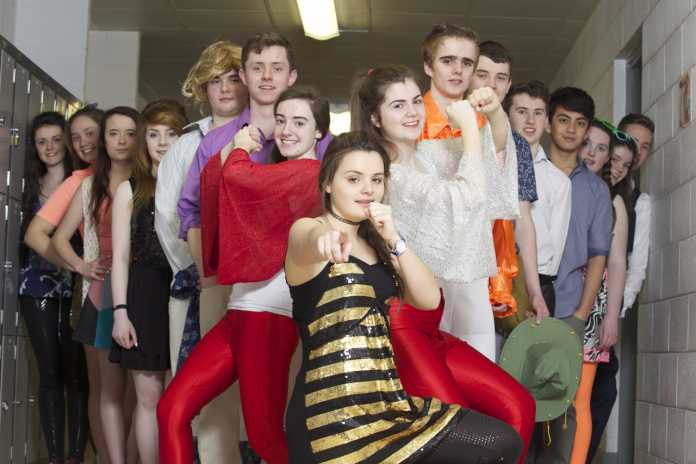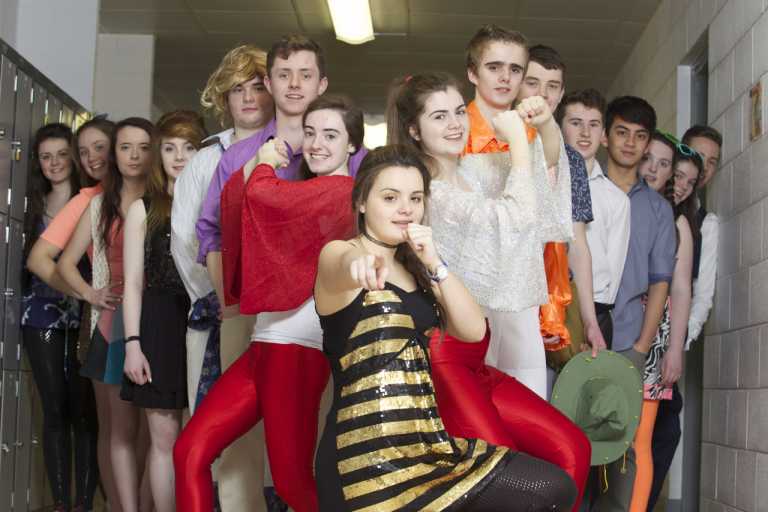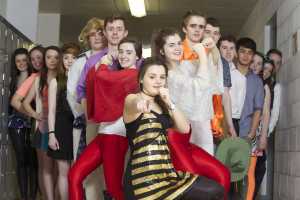 by Bernie English [email protected]
MORE than 2,000 people are expected to attend a spectacular staging of "Dancing Queen" at Coláiste Íde agus Iosef in Abbeyfeale on this Thursday and Friday, February 26 and 27.
"Dancing Queen" is a production undertaken by the school's transition year students and all 69 of them play a part, under the tuition of the musical director Miriam Ball.
"Dancing Queen" is based on the story of hit movie Mamma Mia and includes many of Abba's hit songs 'Dancing Queen', 'Money Money Money' and "Gimmie Gimmie Gimmie'.
Transition year student Nikita Murphy says that the show is a "roller-coaster of emotions. The plot has many twist and turns, promising to keep you on the edge of your seat. It is a show full of singing, dancing, laughter, lies and tears. It ends with a trip down the aisle and the students are promising it is a show you will never forget".
According to transition year co-ordinator Con Healy, it promises to be a wonderful production that will appeal to both young and old.
"Great credit is due to our 69 transition year students who have been working enthusiastically since last October. We are looking forward to great support on both Thursday and Friday night", he said.
Tickets are still available from the school at 068-30631. A number of matinee performances for primary school children in the area are also taking place this week.