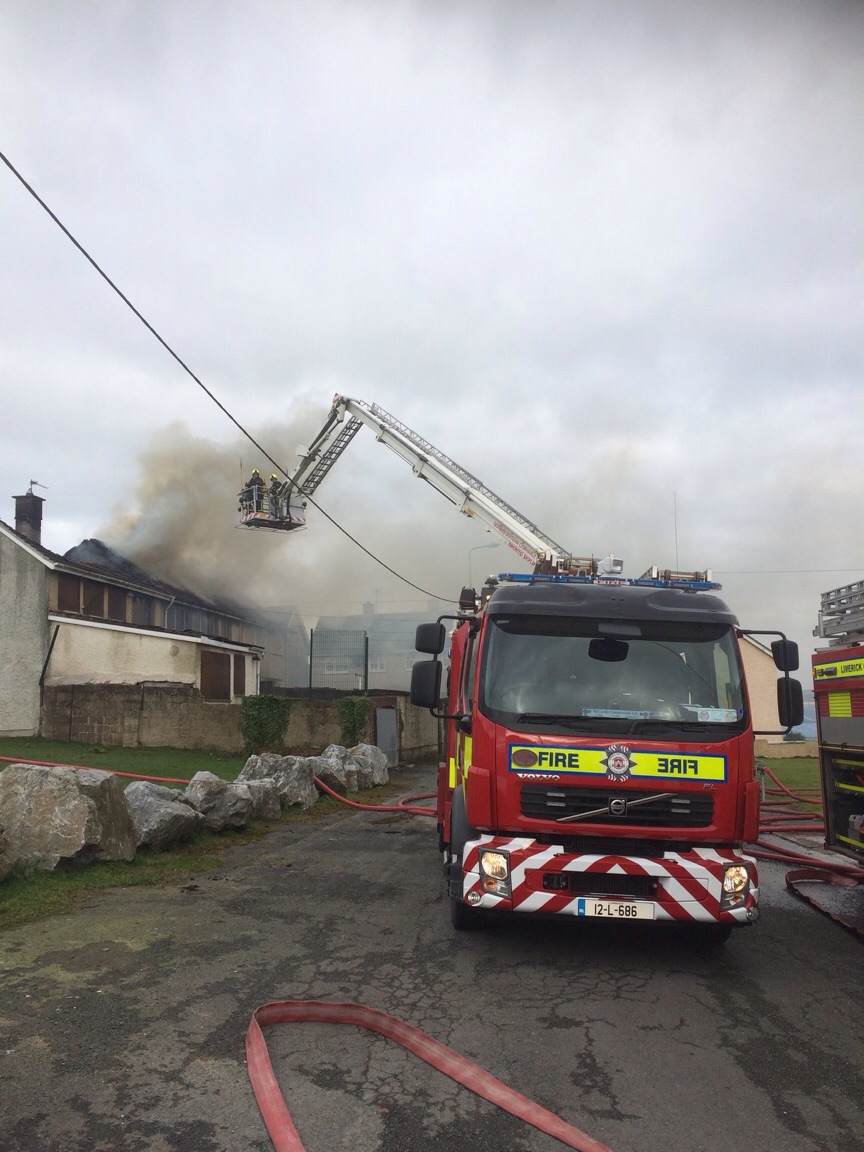 Andrew Carey
andrew@limerickpost.ie
A TERRACE of derelict houses on the south side of Limerick city was gutted and destroyed by fire early this Thursday morning.
The blaze broke out shortly after dawn and the alarm was raised to all emergency services with three tenders from Limerick City and County fire and rescue service arriving on scene in minutes.
An aerial platform was also used in the operation to control and subdue the fire that eventually caused extensive damage to the row of abandoned terraced houses in O'Malley Park.
There were no injuries reported.
Gardai, who were in attendance, and technical forensic experts are to launch an investigation into the cause of the fires.
The houses in question were boarded up following moves by the regeneration authorities a number of years ago, but it is understood that they had been accessed in recent times and were being used for anti social behaviour.