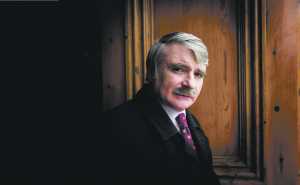 by Bernie English [email protected]
LIMERICK Fianna Fáil TD Willie O'Dea, who is his party's spokesman on Social Protection, has put his weight behind a bill which would stop banks having a veto on debt settlement proposals drawn up by Personal Insolvency Practitioners.
Deputy O'Dea has claimed that there is "a clear strategy on the part of banks to step up legal action for repossession of family homes in cases where people have fallen into arrears on their mortgage".
He was speaking ahead of a Dáil debate on the Fianna Fáil Family Home Mortgage Settlement Arrangement Bill which proposes to remove the bank veto on proposals to restructure a distressed mortgage on a family home.
Deputy O'Dea said: "The banks have really ramped up repossession actions in recent times. The rise in house prices in 2014, has given them the opportunity to reduce the losses they would face from selling a home in mortgage arrears".
The Deputy said that the banks are using a "variety of tactics" including direct court action as well as selling off parts of their loan book, "a method that essentially amounts to outsourcing of repossession".
"At the moment, the Insolvency Service of Ireland is being completely under-utilised. Fewer than 1,000 cases were processed in the first year when it was expected to be 15,000.
"We would utilise the insolvency structure that is already in place in order to allow people who have fallen in to arrears on their mortgage to get an order specifically relating to the family home", he said.