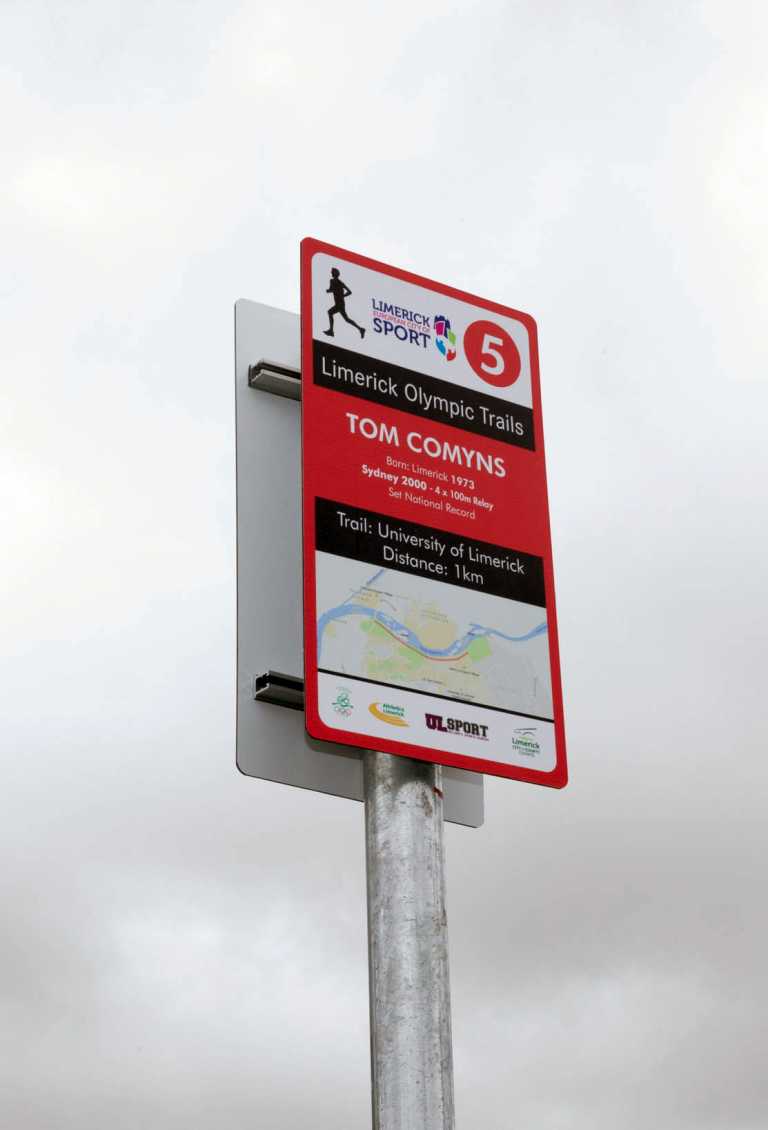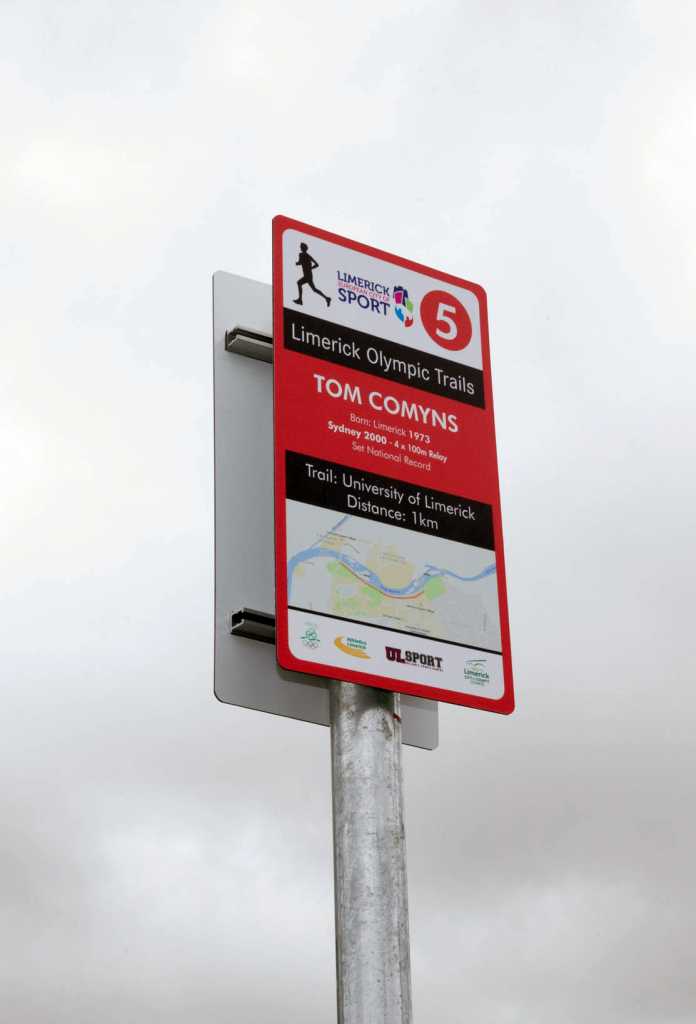 by Kathy Masterson
THE recent launch of the Tom Comyns Olympic Trail on the University of Limerick campus honours the achievements of the Limerick athlete who competed at the Sydney Olympics in 2000 as part of the Irish 4×100-metre relay team.
He also competed at the World Junior Championships in 1990, the World University Championships and the World Senior Championships in 1997, the European Indoor Championships in 1998, and the World Senior Championships in 2001.
Mr Comyns was an outstanding relay runner and gave great service to both the Ireland 4x100m and the 4x400m relay teams over a period of 12 years, setting national records at both distances on a number of occasions.
The Limerick Olympic Trails were launched in 2012 by Ronnie Long, Henry Kiely and Tom Foley of Limerick Athletic Club and Kevin O'Connor of Shannon Development to honour Limerick's nine olympians.
The first trail to be launched was the Niall O'Shaughnessy (Montreal 1976) in Adare; second was the Neil Cusack (Munich 1972 and Montreal 1976) trail, which is at the Condell road.
The third was the Mick O'Shea (Moscow 1980) trail from Athlunkard Bridge to the canal at Clare Street, while the fourth is the Frank O'Mara (Los Angeles 1984, Seoul 1988 and Barcelona 1992) trail from the University of Limerick to the Canal at Clare Street.
There are four more trails to be completed: the Jim Hogan (Tokyo 1964 and Mexico 1968) trail in Bruff; Rosemary Ryan (Sydney 2000) trail in Cappamore; Barbara Johnson (Seoul 1988) Great Southern trail in Rathkeale and the Denis Cussen (Amsterdam 1928) trail in Newcastle West.
It is hoped that the remaining trails will be completed in the next year.