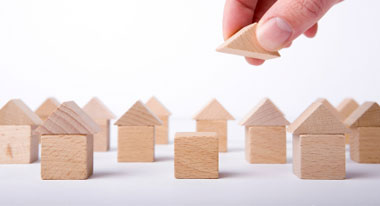 by Alan Jacques
110 local authority housing units at a cost of over €19 million are to be built in Limerick during the first phase of the Government's social housing construction programme.
Environment Minister Alan Kelly and Minister for State Paudie Coffey announced the first major direct build social housing programme with the kick-starting of over 100 separate housing projects nationwide. The 110 units for Limerick will be delivered at an estimated cost of €19.7 million.
The Limerick projects, range in size from 20 units in Glenview Drive, Hospital and 20 units at Lisheen Park, Patrickswell at an estimated cost of €3.7 million each, to 30 units in Deerpark, Adare at an estimated cost of €5.2 million and 40 units at Clonmacken, Ennis Road at an estimated cost of €7.1 million.
The move is part of the first phase of direct-build under the Government's social housing strategy. €312 million has been approved by the Ministers which will see an additional 1,700 social housing units come on stream by 2017 with an estimated 3,000 additional jobs in construction created.
"This is the first major investment in local authority housing for many years. For many years during the Celtic Tiger, house building was something many local authorities got out of. It has taken time, but with approximately 3,000 additional housing staff in local authorities, including planners and architects, the funding that is coming on stream, aggressive investment and action is being taken to tackle the housing crisis," said Minister Kelly.
The projects have been subjected to a value-for-money review by officials at the Department of the Environment and represent the first phase of direct build under the social housing strategy. Local authorities submitted applications for direct building programmes with approval being granted to over 100 projects in just two months.
A spokeswoman for Limerick City and County Council said that they are in the very early stages of delivering these projects.
"Preliminary drawings have to be drawn up and then it has to go through the planning process. The estimated delivery is 2017 so, very early stages for us," she commented.