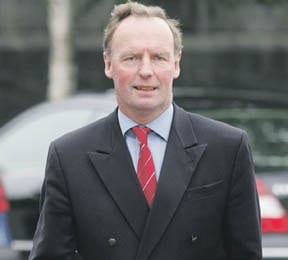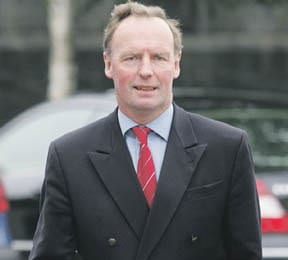 by Bernie English
A DETECTIVE garda told a Limerick trial you "don't go tip-toeing around when you're executing a warrant on anything to do with firearms or drugs".
Earlier, a trial heard that gardai entered the ground-floor apartment on foot of a search warrant and found the accused, his partner and their two year old toddler in bed, feet from a locker where a pipe-bomb had been hidden.
The accused's mother, Caroline O'Callaghan – the tenant of the flat – and his brother, Wayne O'Callaghan were sleeping on couches in the living room.
Detective Garda Paul Whelan told the trial of a 27-year-old charged with possession of a pipe bomb that he used an "enforcer" – a battering ram – to breach the door of an apartment where they had been informed there was a pipe bomb.
Asked by Mr Des Nix BL for the Defence had the gardai "not thought of knocking," Det Whelan said that this was "a dynamic entry. Once that door is breached we are in in seconds".
The witness was one of a number of gardai giving evidence in the trial of Gerard O'Callaghan (27) of Top Cross Ardagh, County Limerick who is pleading not guilty to a charge of knowingly being in possession off an explosive device in such circumstances that it was not for a legal purposes at 15 Upper Cecil Street on January 15, 2013.
The trial heard that Mr O'Callaghan came to the garda station by appointment a little more than a year later. When cautioned and charged he replied "not guilty due to a lot of people having access to the flat and room".
The jury heard evidence from Det Sgt Padraig Byrnes that he had received a telephone call on his way to work that morning to the effect that there was a pipe bomb in the apartment occupied by Wayne O'Callaghan.
He told the Limerick Circuit court that the information was from a source who had proved to be reliable in the past.
In cross-examination he said he knew of no instance in which an informant had been "let off" for a crime, paid money or given a note to allow them drive a vehicle without tax or an NCT in return for providing information.
Mr Nix produced a page which he said was very similar to the pages of a garda's notbook and read out a note in which a named garda instructed that a named woman driver had permission to drive without tax or a current NCT.
De Sgt Byrnes agreed the page was similar in style and size to a page in the notebooks issued to gardai but said he had said he had no way of knowing whether the page was authentic.
Asked if he would issue such a note, the witness said he would not.
The trial heard that the apartment block was evacuated and sealed off until the Army Bomb Disposal squad arrived and took the suspect device to an open area on the Dock Road to make it safe.
The trial continues before Judge Tom O'Donnell on Tuesday next.