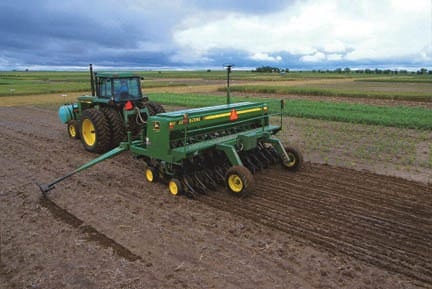 FARMERS in Limerick received a total of €51.2 million in EU single farm payments last year, according to figures published by the Department of Agriculture this week.
The figures were published on agriculture.gov.ie to comply with an EU regulation on giving information on payments in EU-funded schemes.
The amount paid to Limerick farmers was the eighth highest in the State; Cork farmers received the highest payment with €164.2 million.
Agricultural colleges also received single farm payments, with the Salesian Agricultural College in Pallaskenry receiving more than €119,000.
The single farm payment scheme, made under the EU Common Agricultural Policy (CAP), accounts for the majority of EU farm subsidy payments.
According to Teagasc, the average payment received by farmers in 2014 was €18,859 and the single farm payment accounted for €13,849 of that.
Farming organisations have slammed the publication of the names of farmers and the amounts they were paid as a breach of privacy.
However, the Department of Agriculture said it had no discretion on the matter as it must comply with EU regulations.
Farmers in Limerick who received more than €100,000 under the single payment scheme:
Ballyhoura Development Ltd., Cappamore – Kilmallock, €5,323,251.21
 West Limerick Resources Ltd, Newcastle West, €2,870,298.89
Limerick Institute of Technology, Limerick City North, €315,956.40
Patrick Ryan, Cappamore – Kilmallock, €209,767.49
Hanrahan Farms, Cappamore – Kilmallock, €156,392.81
Seamus Galvin, Adare – Rathkeale, €143,724.52
Heathfield Dairy Farms Ltd., Cappamore – Kilmallock, €129,149.72
Salesian Agricultural College Farm, Adare – Rathkeale, €122,292.55
Joseph and Denis Carroll, Cappamore – Kilmallock, €113,955.32
In numbers:
9 payments in excess of €100k in Limerick
97 received more than €50k (€14.8 million combined total)
865 were paid €20-€50k (€24.1 million total)
2,342 payments between €1250 and €10k were made (total €12.5 million)
414 received less than €1,250 (€260k total)