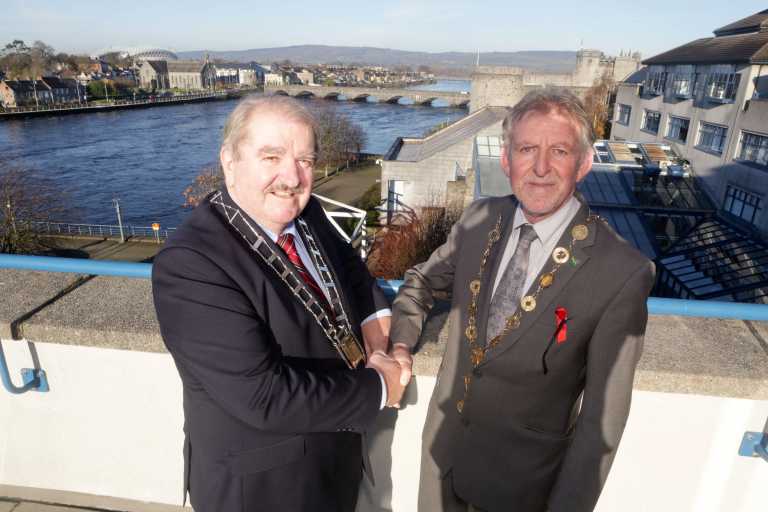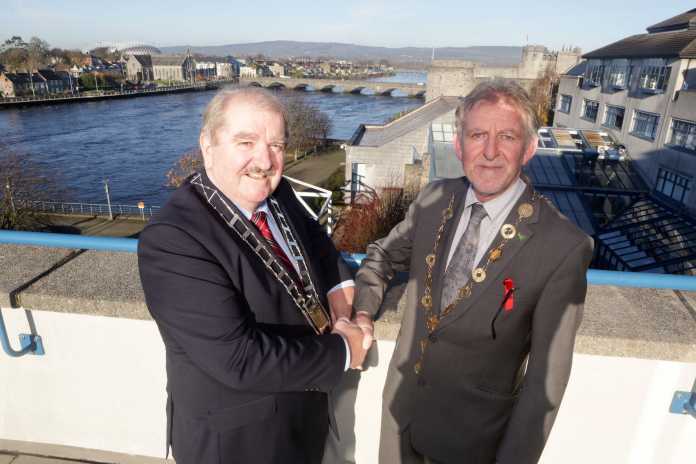 by Kathy Masterson
LIMERICK will retain the dubious honour of being the only county with two mayors after local representatives defeated a motion calling on the Metropolitan District to replace the title of Metropolitan District Mayor with Cathaoirleach.
Labour Party councillor Joe Leddin , who tabled the motion, said he did so "because of the respect I have for the office of Mayor".
"This situation has led to confusion. I have had people coming up to me asking 'What are you doing having two Mayors?'. We are not doing justice to the people who are elected.
"No-one can take our history away from us. But we are in a new era in terms of local government," Cllr Leddin told a meeting of Metropolitan District councillors on Monday.
Limerick City and County Council has had two Mayors since November after the majority of the 40-member full council voted to upgrade the title of Cathaoirleach to Mayor.
Cllr Kevin Sheahan (FF) is Mayor of Limerick City and County, while Cllr Michael Sheahan (FG) is Mayor of the Metropolitan District.
Cllr John Gilligan (IND) said: "I think it's a dreadful idea to get rid of the Mayor of Limerick. It's always been a huge part of civic life in Limerick."
Cllr Cian Prendiville said that the three Anti-Austerity Alliance members would abstain from voting on the motion because: "This is just boys and their toys. It's all a distraction from the key issues."
"I don't believe the merger is working in the best interests of the people of this city. We are a laughing stock out there having two Mayors," remarked Cllr Maurice Quinlivan (SF).
However, Cllr Shane Clifford (FF) disagreed saying: "The merger is barely 12 months old, I think it's very unfair to say it isn't working."
Mayor Michael Sheahan voted in favour of retaining the title of Metropolitan District Mayor alongside his Fine Gael party colleagues, the Fianna Fáil council members and Cllr Gilligan.
Cllr Leddin, his party colleague Cllr Elena Secas and the three Sinn Féin Metropolitan District members all voted in favour of the motion.
Speaking on Limerick's Live 95FM after the meeting, Cllr Leddin pledged to petition Environment Minister Alan Kelly to change the legislation so Limerick will only have one Mayor.