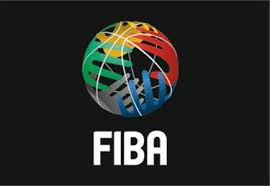 THE NATIONAL League Men's Committee have announced they will enter a team into the newly established FIBA Europe Men's Club Competition 2015-2016 (second level). The competition (name and logo to be announced) is part of FIBA's ongoing restructuring to replicate popular competition formats and will follow a UEFA Europa League format. Basketball Ireland has received a special derogation from FIBA Europe to enter a combined club team. All current players in the Premier League and Division One of the Men's National League will be eligible to play for 'Hibernia Basketball' – a club newly formed to participate in the FIBA Europe Men's Club Competition.
"We made the case to FIBA Europe that lower ranked federations should be allowed enter a team that will be competitive," said Basketball Ireland Secretary General and National League Commissioner Bernard O'Byrne. "It was great to work a governing body that listens to its member federations." "We view this as a great opportunity for players in all 20 clubs in our National League. We think it is a great new platform and the aim is to climb up the competitive ladder within FIBA. It represents an investment in the players and in the image of the league."
The competition is open to the 52 federations within FIBA Europe. The draw will take place in August with the first leg of the first round due to take place on Wednesday September 30th.
"This opens the door for us to play a wider range of European opposition," said O'Byrne. "We'll be starting in the qualifying rounds and it would be a tremendous challenge to reach the group stages in our first year. Teams will be at our level or slightly higher which can only help us to improve.  Our ultimate goal would be to reach the first level competition within Europe."
Home games for Hibernia Basketball will take place in the National Basketball Arena in accordance with competition criteria. "This is a new dawn for Men's basketball. We will be pulling out the stops to ensure the Arena is full to capacity for the home leg of the first round in this competition."