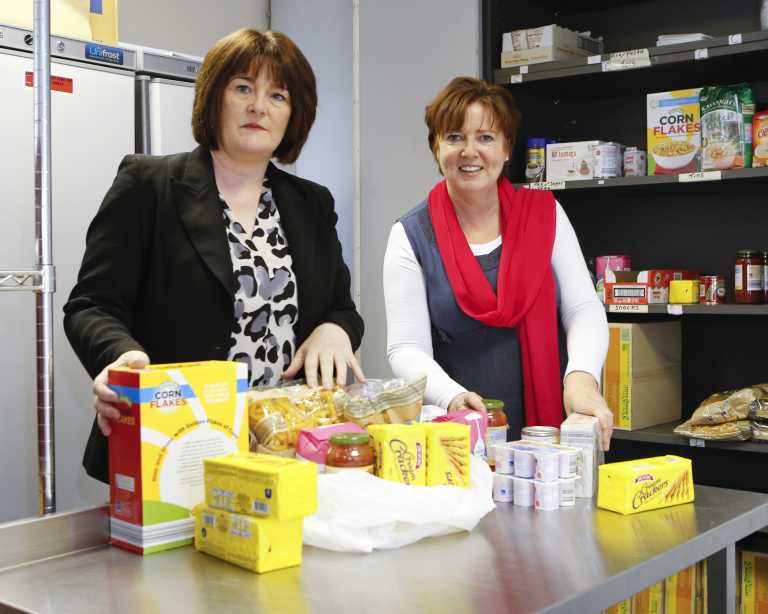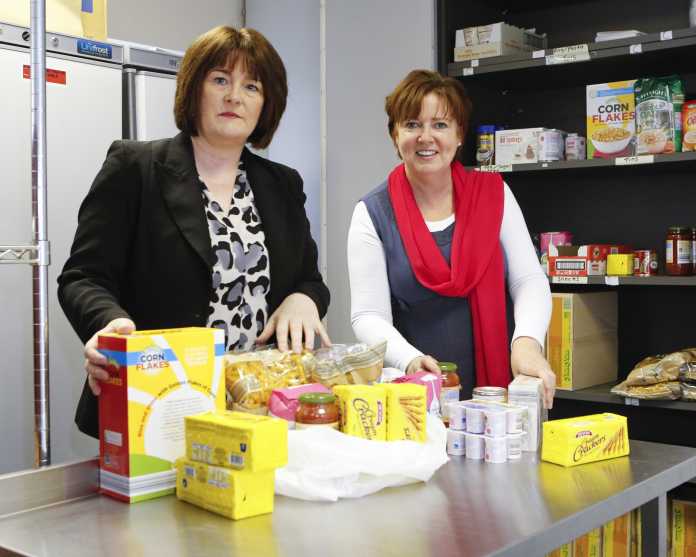 by Kathy Masterson
THE manager of the Mid West Simon Community says its food bank, which distributes food to individuals and families experiencing food poverty, is facing increasing pressure.
Jackie Bonfield, general manager of the Mid West Simon Community, which is based in Limerick city, said: "On a daily basis we are seeing real pressure in terms of food poverty. Funding from the National Lottery supported the purchase of equipment necessary to set up food banks in three locations.
"We have 200 people registered but there are 100 people that we deliver food to twice a week in Limerick, Ennis and Kilrush; 55 of those are based in Limerick. "
Regarding the increase in demand for the service, Ms Bonfield explained: "We put it down to two things. Firstly we only started the food bank last August, so more people are becoming aware of it now. Also, in the last couple of weeks we've been contacted by families whose kids are not in school at the moment so they're not getting the school lunches."
She added that many parents are suffering financial hardship due to back to school costs, or the rising cost of rental accommodation.
"A lot of the people who use the service are working in low-paying jobs. People often assume that it's only people who are on social welfare payments but that's not the case. A lot of working people are having difficulty paying the rent, as rents have gone up, or the mortgage.
"Then you have the property tax, water charges, ESB bills; everything is getting more expensive. You could say it's all only incremental, but it's a lot of money when you don't have it," commented Ms Bonfield.
The Mid West Simon Community was featured on TV3's Ireland AM on Tuesday morning to talk about the difference that National Lottery funds has made to the charity.
The service is also reliant on food donations from supermarkets or food collections, and has recently launched an urgent appeal for food donations from businesses and individuals to help cope with the growing demand.
"We're finding as the demand increases, we have less and less food to give people. Sometimes the amount of food we give a family will only do them for one meal and that's not enough.
"We're appealing to any food manufacturers, or butchers or anywhere like that, if they have food that has to be used that day, they can ring us and we can collect it that day and deliver it to families. Also anyone who wishes to donate food, or any companies that want to hold a food collection can contact us as well," added Ms Bonfield.
To make a donation to the Mid West Simon Community food bank, call 061 608980.
The organisation is also running a charity walk, #WalkSimonsWay from September 25 to 27. The event is a 72-kilometre walk in eight stages along the Clare Coast, with stages ranging from five  to 12 kilometres. For more information, or to request a sponsorship card, go to www.midwestsimon.ie or call Geraldine on 061 608980 or 086 8357203.