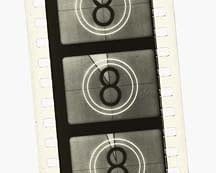 LIMERICK City and County Council has confirmed that it has signed heads of agreement with Troy Studios, subject to planning permission, for a long-term lease of the former Dell Factory in Plassey.
The local authority's director of economic development and planning, Pat Daly, made the announcement at a special meeting of the council on Tuesday morning.
Mr Daly told elected representatives that construction workers will be onsite by the end of the year, and the facility is expected to be up and running by the end of 2016.
"We're delighted to be working with Troy Studios in facilitating the company in its plans to establish a significant media hub for film and television production in Limerick," commented Conn Murray, chief executive, Limerick City and County Council.
Mr Murray continued: "This is an extremely welcome development as it presents a diverse range of opportunities for the wider arts, crafts and culture sector in the region, and particularly those undertaking third level digital media courses in Limerick."
Cllr James Collins (FF) said: "It's a very good news story for Limerick. There will be employment in it."
Cllr Tom Neville (FG) suggested that Limerick "could become the film-making capital of Ireland".
Referring to rumours that the long-awaited announcement was not going to happen, Cllr Joe Leddin (LAB) said the reports were generated by "disgruntled people" who had "missed the boat".
He also pointed out that the Limerick facility was "twice the size" of the existing Ardmore Studios base in Wicklow.
Troy Studios is a new company that was recently created by Ardmore CEO Siún Ní Raghallaigh, Ardmore joint owner Ossie Kilkenny, and John Kelleher for the purposes of establishing a film production hub at Plassey Technological Park.
Limerick City and County Council purchased the 340,000 square foot building, which was previously used as an event venue during Limerick City of Culture 2014, for €5.5 million in May, and had been in ongoing negotiations with Ardmore Studios until this week.
It is believed that the new film production studio could create in the region of 750 new jobs.