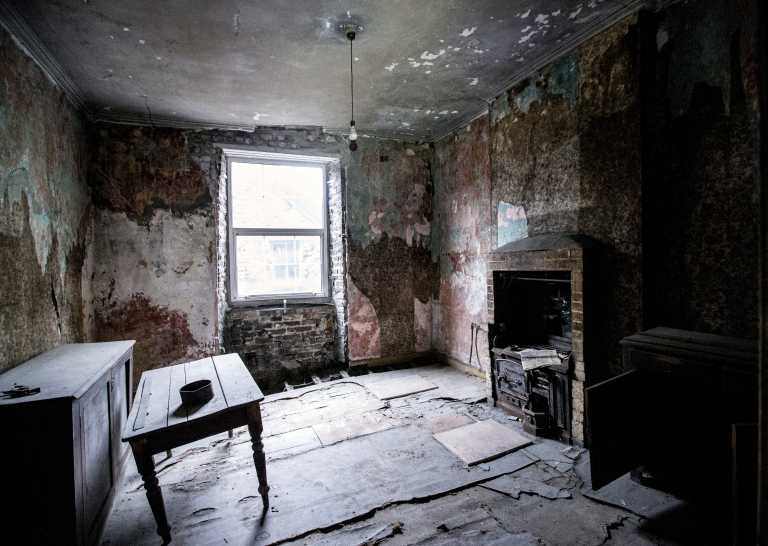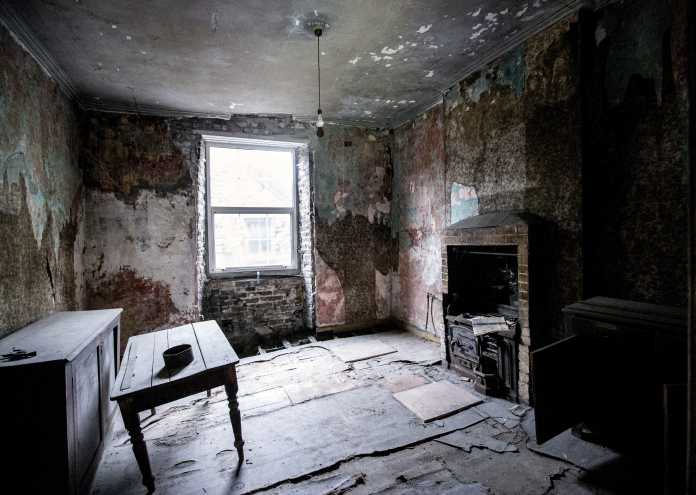 AS part of Culture Night on Friday September 18, Limerick City and County Council will light up the birthplace of world-famous soprano Catherine Hayes. Limerick Post reporter Alan Jacques recently visited her old homestead.
by Alan Jacques
A GHOSTLY light will illuminate 4 Patrick Street, the birthplace of soprano Catherine Hayes, to mark the life of a colossal and unique Limerick talent as part of Culture Night 2015 on Friday, September 18.
Lighting up her former home is a small, yet very touching gesture to honour Ireland's first true international superstar.
Sadly, there is no permanent memorial of any kind to the world-famous operatic diva in her native city. So, this simple salute at least shows some minuscule effort to right this apparent wrong.
From Catherine Hayes' impoverish beginnings in the heart of Limerick City, she went on to become a global success.
The Limerick Post recently visited 4 Patrick Street where her intriguing story begins.
Standing outside her old home with its Williams's Stores shop-front, I feel a pang of sadness that there isn't even a small plaque to mark the life of this incredible Limerick woman. Passers-by scurry past in a biblical-style downpour, none the wiser about the special significance of this historical building.
By the time my local authority tour guides arrive to show me inside, I am looking like a drowned rat, soaked through to the skin, but excited nonetheless about the prospect at having a peep around the Limerick singer's former homestead.
We enter through an alley at the back. With torchlight revealing the dark building's rich past, I am greeted by what in another age was a stable. Complete with cramped servants' quarters overhead, this rickety and rotten repository sends a cold shiver down my spine. It is a bleak and eerie space.
The constant cooing of the pigeons, that now call 4 Patrick Street home, only adds to my unease in this murky cavern.
The cribs of the rich and famous this is most certainly not!
We quickly climb the creaking wooden stairs that looks as though it could give way at any moment. It seems to groan under my weight.
Once safely up on the landing, we make our way through to the front of the building which has seen obvious changes since Hayes' time.
A shop counter and shelves stretch the whole length of the room; hence the signage at the front of the building. Dusty and grey, it is a ghostly relic of the provisions store it housed long after the opera star's passing.
A protected structure, the council have taken steps to preserve this historical site. It is dry and ventilated and will hopefully, one day in the not too distant future, be restored to its former glory in Catherine's memory.
Out in the hallway leading to the upstairs, there is an old bathtub curiously perched in the darkness. The house, although Dickensian in feel, looks like something out of modern horror movies such as 'Insidious' or 'The Conjuring'. It is as creepy as hell.
The stairs, covered in bird shite, are as lopsided as the Tower of Pisa.
With the rain pelting against the windows on a confounding summer's day, I can't help but laugh out loud on finding a copy of the Irish Independent from August 27, 1960, in one of the upstairs rooms.
The headline on the front page reads: 'Young cattle suffer through wet summer'.
Not much has changed it seems!
Council architect Seamus Hanrahan points out a crack on one of the walls and assures me, "If you can't stick your fist in it, you don't have to worry about it".
Walking around this old building, I can't help but think about the 'Limerick Nightingale' and wonder about her young life, spent within these rooms.
Catherine Hayes' story began right here on Patrick Street. Her birthplace is steeped in history and would make the perfect location for a museum to celebrate her lustrous career.
She lit up the world with her talent and on September 18, Limerick will light up her old home to show she is not forgotten.
The Irish nightingale who travelled the world
by Alan Jacques
THE Dolores O'Riordan of her day, opera star Catherine Hayes was born at 4 Patrick Street on October 25, 1818.
One of the best-known singers of the nineteenth century, her story is a classic rags-to-riches tale. Of humble Limerick stock, the flame-haired beauty was the youngest of three daughters of Arthur and Mary Hayes.
A frank and open person, she grew up in abject poverty in the heart of the city where she lived surrounded by music. Irish folk ballads were the staple of her younger years and she is said to have spent many a summer's day sitting under a tree in the garden making sweet music to rival the song thrush or the lark.
Sadly, her father, a bandmaster of the Limerick City Militia, abandoned his family never to be seen again when Catherine was only five-years-old.
Later, after accompanying her mother, a housekeeper, to work at the home of the Earl of Limerick, the 14-year-old songbird's beautiful voice won her the patronage of Church of Ireland Bishop of Limerick, Edmund Knox. The bishop and his wife Agnes immediately organised a fund to have her voice trained, paving the way for a life in the limelight with international stardom beckoning.
After preliminary coaching in Dublin, she then travelled to Paris in 1842 and later to Italy to complete her studies.
The rest, as they say, is history.
Fondly known as the 'Irish Nightingale', Hayes was a legend in her own lifetime. By her early twenties, the Limerick soprano had the world at her feet as an internationally acclaimed diva — as famous as any of today's best-loved rock singers.
She made her debut as prima donna at the world-famous opera house La Scala in Milan in 1846, the first Irish woman to do so, where she performed in operas by Bellini and Verdi.
This was followed by performances at the leading opera houses in Europe including Venice, Vienna, Florence and Genoa. World famous composer Giuseppe Verdi was so taken with the Limerick singing sensation that he wanted her to star in one of his operas at the time.
Catherine performed for Kings and Queens, even giving a performance for Queen Victoria and 500 guests at Buckingham Palace. She enthralled audiences from Hawaii to Lima to New York, London, Calcutta, Florence, Singapore, Santiago and Sydney, becoming the first Irish woman to be an ambassador for her country abroad.
In 1851 she travelled to America during the 'gold rush' to give concerts in 45 cities where she performed for presidents, statesmen, business leaders, and, even, hardworking Irish miners.
A ticket for one of her recitals is said to have sold Stateside for $1,150.
In a successful career that brought fame and fortune, Hayes circumnavigated the world three times over, dazzling admirers with her vocal and theatrical prowess in performances that came complete with elaborate sets and large choruses.
She was a star. Ireland's first. But she never forgot her native city. She often returned to Limerick after her world travels and even once sang outside St Mary's Parish Church, where she was baptised, after two sell-out concerts in the city.
A unique and much-loved soprano, arguably Ireland's greatest, Catherine Hayes died of a stroke in 1861. She was only 42.
In 2006, her home at 4 Patrick Street was designated a heritage building.