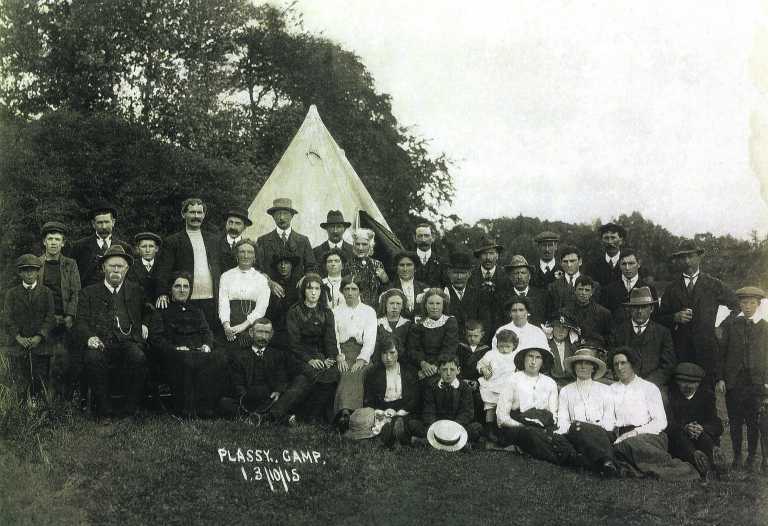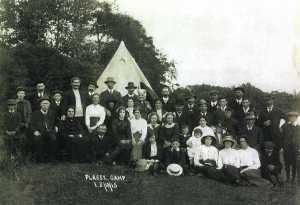 by Bernie English bernie@limerickpost.ie
A 100 year-old picture that has frozen a group of Limerick people in time, is the subject of an event being organised by a Clonlara man, who hopes to bring the moment back to life.
The picture, taken at Plassey on October 3, 1915, shows a group dressed in their Sunday best at what may have been having a harvest day gathering.
"The photo was taken by the renowned photographer, Hans Hesselbeck, whose vast photo collection includes the construction of Ardnacrusha Power Station," Noel Madden told the Limerick Post.
With the help of his late dad John – who was one of the children pictured in the photo – Noel and his family were able to identify many of the people in the picture from the local farming community as well as some from Limerick, who may have fished along the Shannon or frequented Shanny's pub, which stood nearby at the time.
But there are still a number of people whom Noel cannot identify and he's hoping that living relatives will recognise them and help fill in the blanks.
"On October 3, it will be 100 years since this photo was taken. There are people in that picture who would have lived through the famine and fought in the War of Independence. We're hoping to identify everyone and have a gathering of all the relatives".
"If there is anyone who has any information about the photo, we would love them to get in contact. We want to give a short presentation on the night of October 3 and try to gather as much information as possible about the people in the photo in advance of the event", he said.
Anyone who can help Noel with his quest should email maddengang@eircom.net.