by Bernie English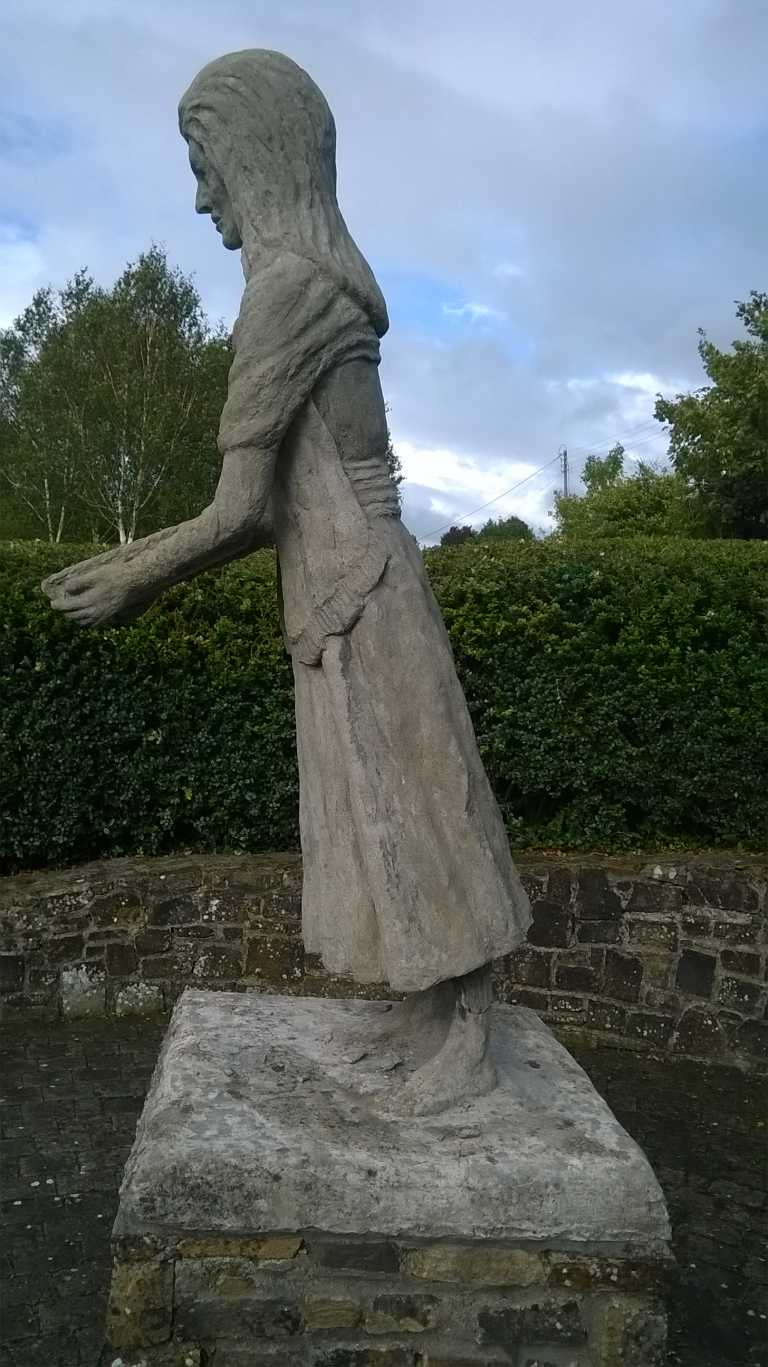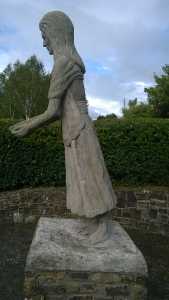 [email protected]
LOCALS are outraged that the famine memorial at Ballingarry Community Park has been vandalised, causing damage to the structure of the statue.
Created by local artist …..Bullock of Glenwilliam during the park's construction eighteen years ago, the statue, named 'Roisin' is formed in the likeness of a barefoot young girl in 1840's style clothing.
The park committee say that repair works will need to be carried out, or the statue may even have to be removed altogether if the damage is found to be too severe.
Made of a light steel frame structure and formed by hand in detail using concrete, "Roisin" is a unique piece of art and, according to park committee chairman Colin Anderson, it is a tangible reminder of Ballingarry's heritage and history.
"The repairs are likely to cost the park committee a considerable sum as this is specialised work that will have to be undertaken by structural engineers and needs to be restored in the correct manner", Mr Anderson explained.
"This is the second act of vandalism seen in the park in the past three weeks. On August bank holiday Monday last, someone tried to set a number of fires in the park, and was witnessed stealing newspaper returns from the local shop at 5am for this purpose. No damage was caused, but there was intent.
"The park is there for the enjoyment of all in our community and it is up to the members of our community to educate our young people to this fact, and to report any suspicious behaviour to the Gardaí", the park committee chairman said.
In the meantime, the area where "Roisin" is located  has been fenced off in case she should fall and injure somebody. The area will remain fenced off until remedial works can be carried out, or a decision is made to remove her.
Ballingarry has a deep-rooted history of famine times, with a large poorhouse located just outside the village. A booming town in the early part of the 19th century when many locals were employed in the weaving and linen industries, it never fully recovered from the ravages of the famine.
Many families took refuge on nearby Knockfierna Hill where up to a thousand people tried to stave off hunger and destitution before finally entering the poorhouse.