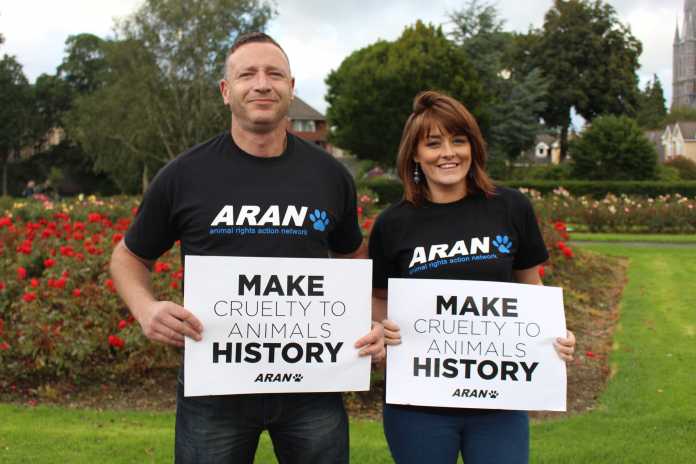 by Alan Jacques
Sign up for the weekly Limerick Post newsletter
THE Animal Rights Action Network (ARAN) and Limerick Animal Welfare are urging people to join a planned march and rally in Dublin this Sunday, September 27, to protest what they see as "the out of control" rise in cruelty cases.
The event, which takes place at the Garden of Remembrance on O'Connell Street at 2pm, hopes to draw people from every corner of the country to urge the Irish legal system to increase fines and jail for those convicted of cruelty to animals in accordance with the Animal Health and Welfare Act (2013) and for the government to bring about an end to badger culling, fur farming, animals in circuses, hare coursing and much more.
"ARAN urges people who care about animals to take this special opportunity to hit the Capital to call for stiff penalties and jail time for those convicted of cruelty to animals and for the government to outlaw some of the more egregious practices still allowed in Ireland," explained animal rights activist John Carmody.
"As long as apathy exists we fear this cruelty will have a long future ahead, so please move heaven and earth to be in Dublin this coming Sunday for just two hours," he added.