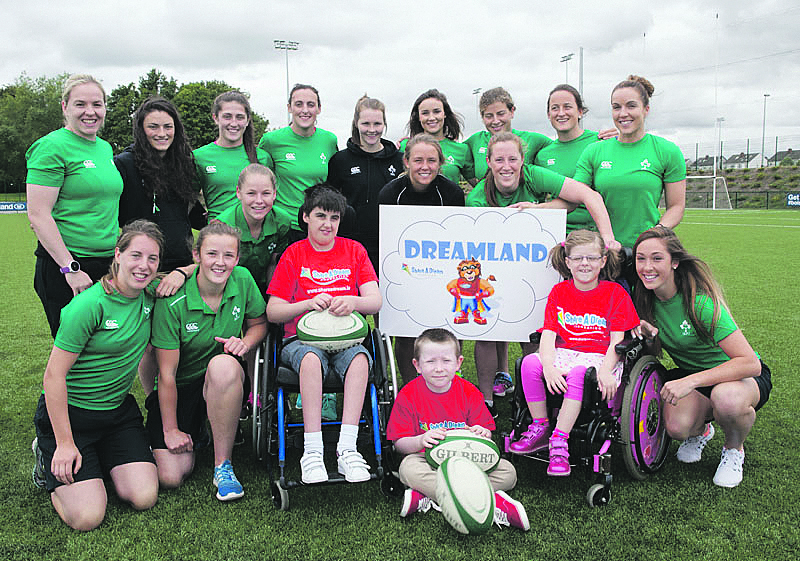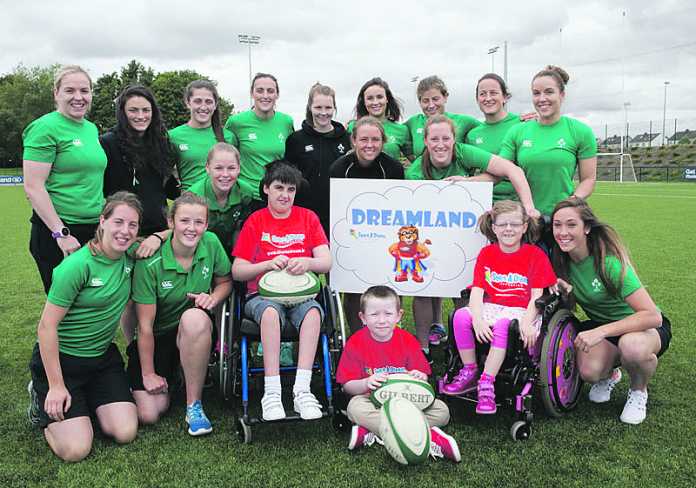 by Alan Jacques
THE Irish Women's Rugby team are leading the charge to make Share A Dream's plans for an inclusive play centre for disabled and sick children a reality.
Over 25 years helping 22,500 Irish children, Share A Dream founder Shay Kinsella has dedicated his life to bringing a little magic into young lives that are most in need of a little fun.
Shay passionately believe that all children have the right to play and has pioneered Ireland's first inclusive indoor play centre 'Dreamland', that will focus on ability, not disability. Through a dedicated team of volunteers and benefactors such as JP McManus, the HSE, Department of Education and the National Lottery, Share A Dream has successfully raised half of the funds required to build Dreamland.
"It will be a magical experience and only available previously in a child's precious imagination," Shay explained.
The Irish Women's Rugby team has now come on board as Dreamland ambassadors. The team has shown that with belief and dedication 'dreams do come true'.
"We are delighted to support the Share a Dream foundation Dreamland challenge and look forward to this inclusive play centre for children. We hope that everyone digs deep to help this great cause and make Dreamland a reality," said Gillian McDarby, IRFU Women's National Teams Programme Manager.
To donate or organise a fundraising event to help build Dreamland call 061-200080 or email [email protected]