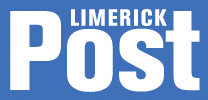 A 64-year-old Limerick woman has drowned after a freak wave swept her into the sea at a beach resort just outside Ho Chi Minh City in Vietnam.
Stephanie Hartnett hailed originally from Adare but had been living in Mallow, Co Cork, for a number of years.
The accident occurred on Saturday when she was wading in the sea.
Rough sea conditions following several typhoons in the region are being blamed for the freak wave.
The Department of Foreign Affairs is currently assisting Ms Hartnett's family.
Stephanie was well known in the north Cork area due to her involvement in historical societies and her charity work. She was a former President of the Mallow Rotary Club.