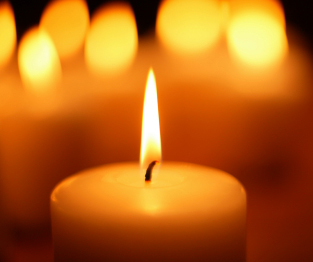 by Alan Jacques
alan@limerickpost.ie
THROUGH light comes hope.
This is the theme of Limerick's seventh annual service of Commemoration and Hope, which takes place at 7pm this Thursday, October 22 in the Augustinian church on O'Connell Street.
Organised by Northstar Family Support Project, the service will remember loved ones within our communities who have been lost through drug and alcohol misuse, in addition to supporting and offering hope to the families left behind, those who are in recovery or currently engaged in active drug use.
Development worker with Northstar, Caroline O'Donoghue explained that this year's theme symbolises "the many services within the city that stand strong and steady like beacons of hope that offer support, strength and light to those who are lost in the darkness".
Patricia Whelan is coordinator with the Family Support Project, that has been working with family members in Limerick who are affected by another person's addiction since 2008.
"We invited local communities to write personal messages of remembrance and these will be attached to a quilt that will be on display during the service. Those attending on the night will also have an opportunity to fill in their own messages as well," Patricia told the Limerick Post.
"Incorporated into the service are various poems, personal reflections and music which embrace our theme of 'Through Light Comes Hope', while also acknowledging the pain and distress experienced by families involved in addiction", she explained.